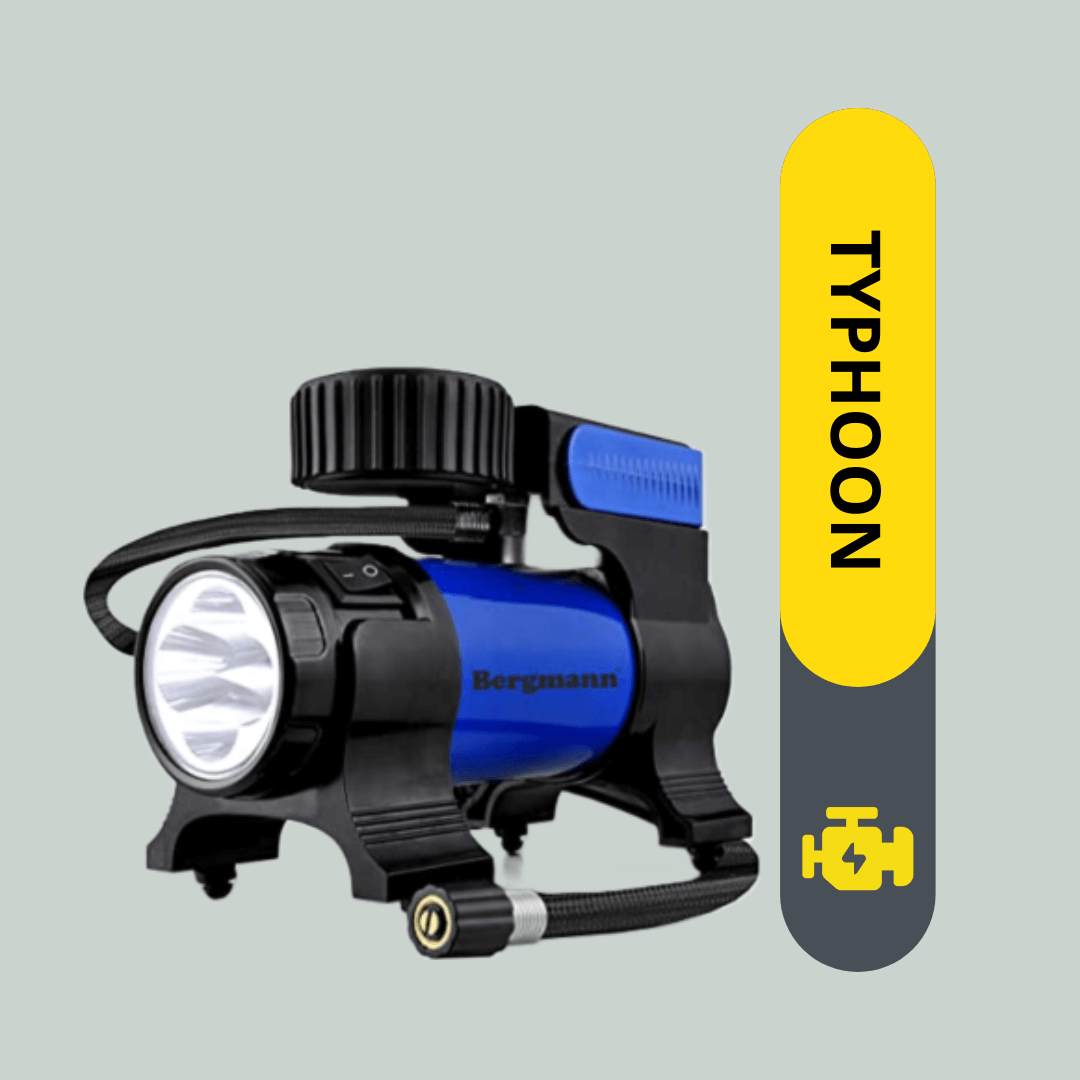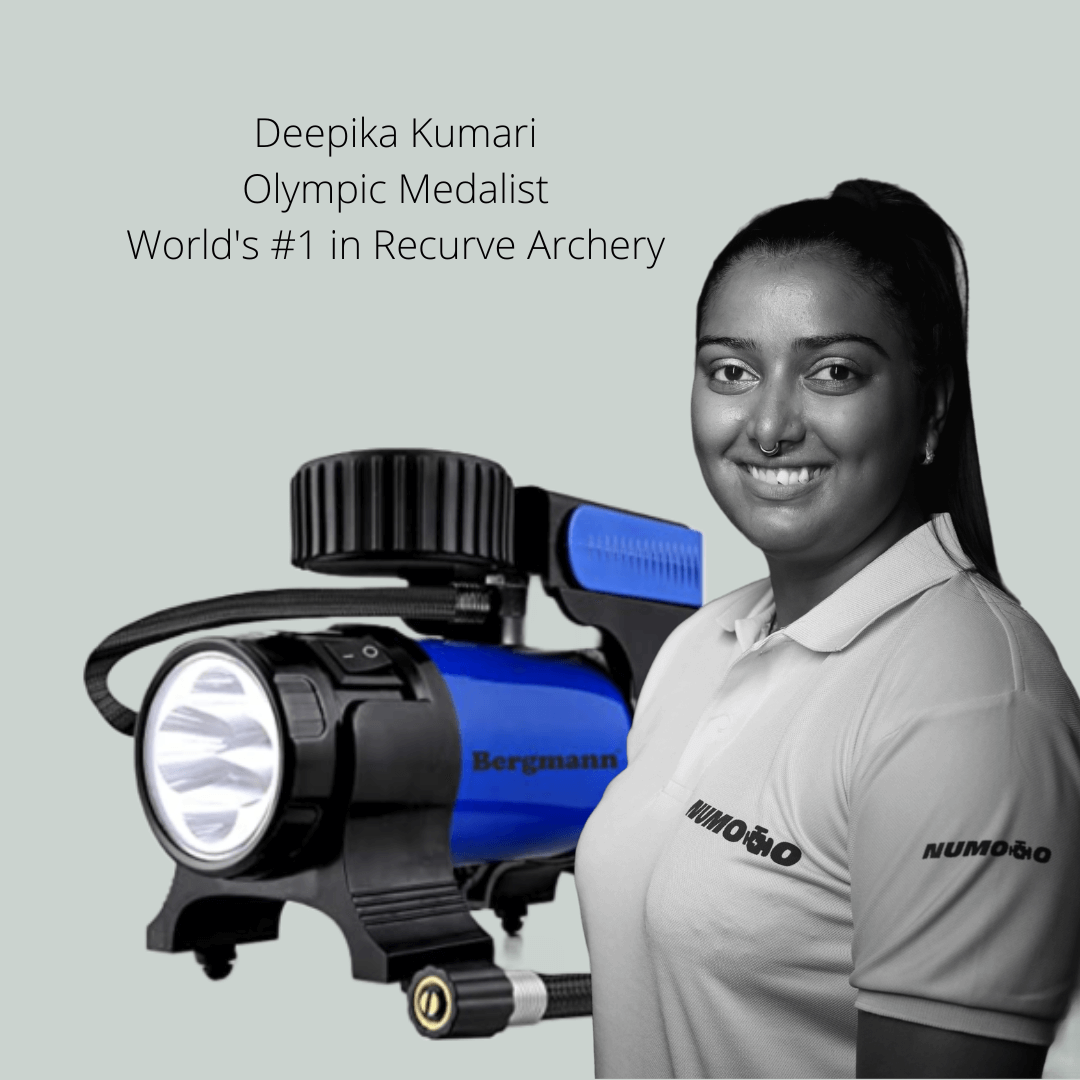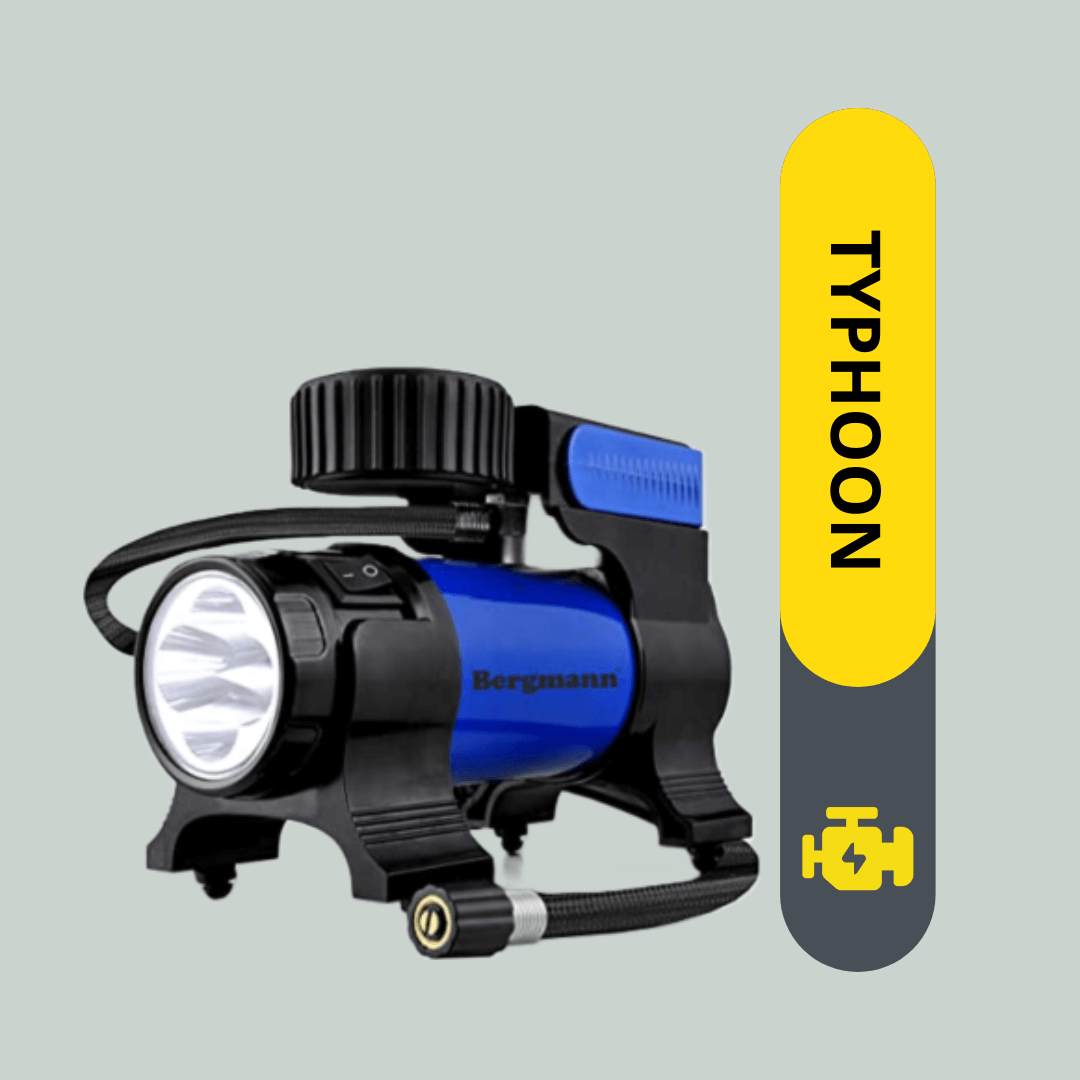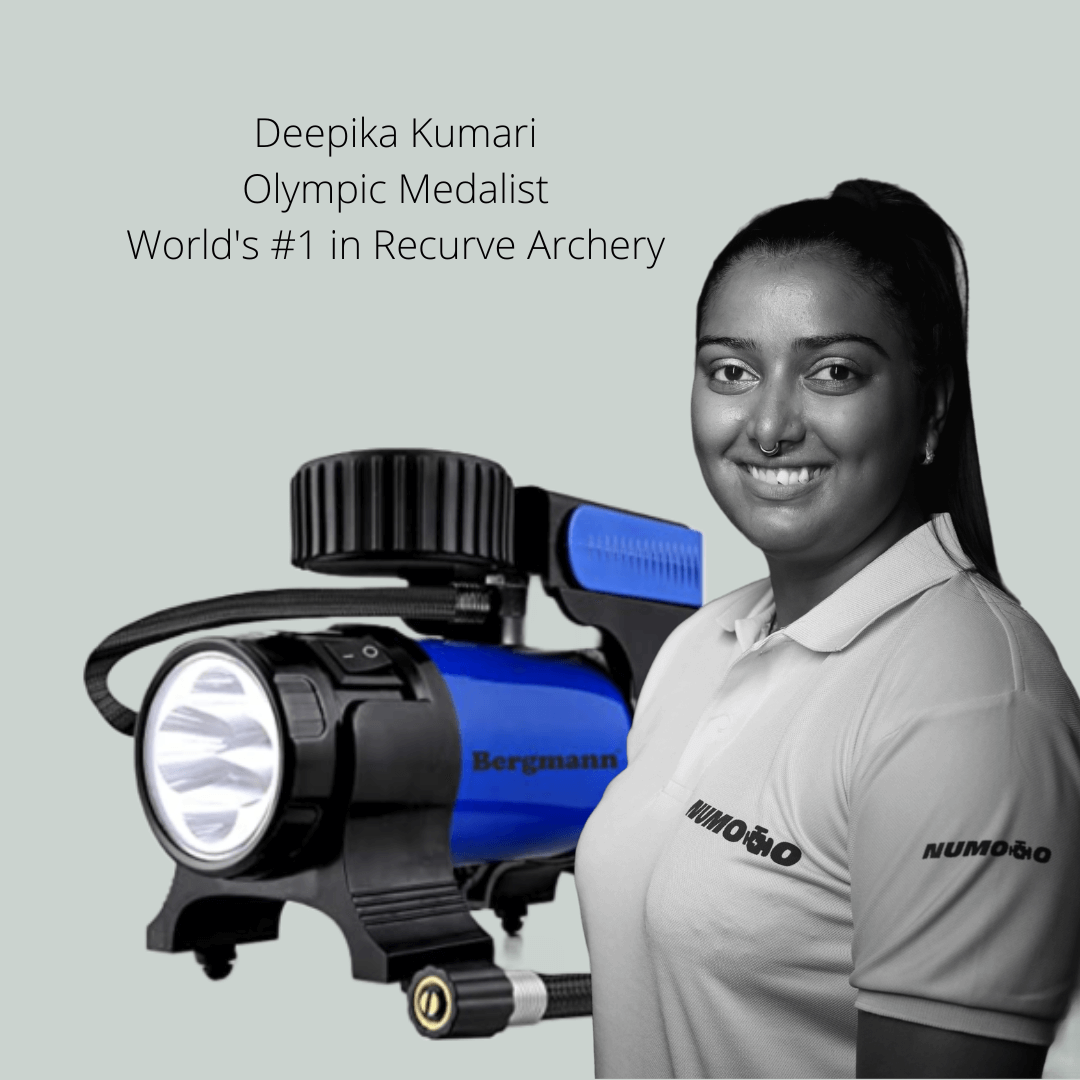 Enlarge photo
Bergmann TYPHOON Tyre Inflator
Tax included.
Shipping
calculated at checkout.
Barcode: 6954500036097
Product Type: Simple
SKU: BERG03
Tags: Electronics, Tire, Tyre
Weight: 0.5 kg
Vendor: Bergmann
Bergmann Germany now brings to you Typhoon Heavy-Duty Metal Tyre Inflator which is not just quick, but is sturdy, safe, robust, durable, reliable, ultra-portable and convenient. Its powerful 100% copper motor is designed for efficient long-term operation even under harsh climatic conditions. Simply plug it in your car's cigarette lighter socket, fix the hose brass valve to your tyre and switch it ON. It is super-quick and can inflate a mid-size tyre from 0 to 30 psi in just about 2 minutes. Its easy-to-read Pressure Gauge is accurate up to +2% and is protected with a rubber bumper.
SOLID METAL BODY INFLATOR - Unlike other plastic inflators which are delicate and noisy, Bergmann Typhoon is an all-metal. solid-build, heavy-duty, tough and reliable air inflator.

SAY NO TO PLASTIC INFLATORS – Most plastic body air compressors are fragile, noisy and not able to radiate out the heat generated during compression. This results in increased wear and tear of the inner parts. Metal air compressors are stronger, sturdier, can radiate heat better and have much lower noise and vibration.

FASTER INFLATION – The technologically advanced direct-drive 150W heavy-duty 100% pure copper core motor provides superfast inflation. We have the industry-best inflation time of 0-30 psi in around 2 minutes for a 145/70 R12 size tire.

BUILT-IN HIGH-PRECISION PRESSURE GAUGE– Bergmann Typhoon's high precision analog gauge is protected with a rubber bumper. It does not require any batteries and has longer life than most digital gauges. It and provides quick and 100% precise readings whenever needed.

WITH BRAIDED RUBBER AIR HOSE – With , thick, braided (knitted), heat-proof, rat-proof, rubber air hose for tire inflation as opposed to a plain rubber hose found in other inflators.

WITH ANTI-VIBRATION FEET AND LONG CORD – With anti-vibration rubber feet and 3m long power cord that comfortably reaches all tyres.

WITH BRIGHT LED LIGHT– With super bright LED light for use during dark/low light conditions.
Safety Information:
It is recommended to keep your car engine running so that the device gets maximum voltage and power. Please affix the nozzle tightly to the tyre valve. The product may get heated which is normal during air compression. Allow to cool before re-use.