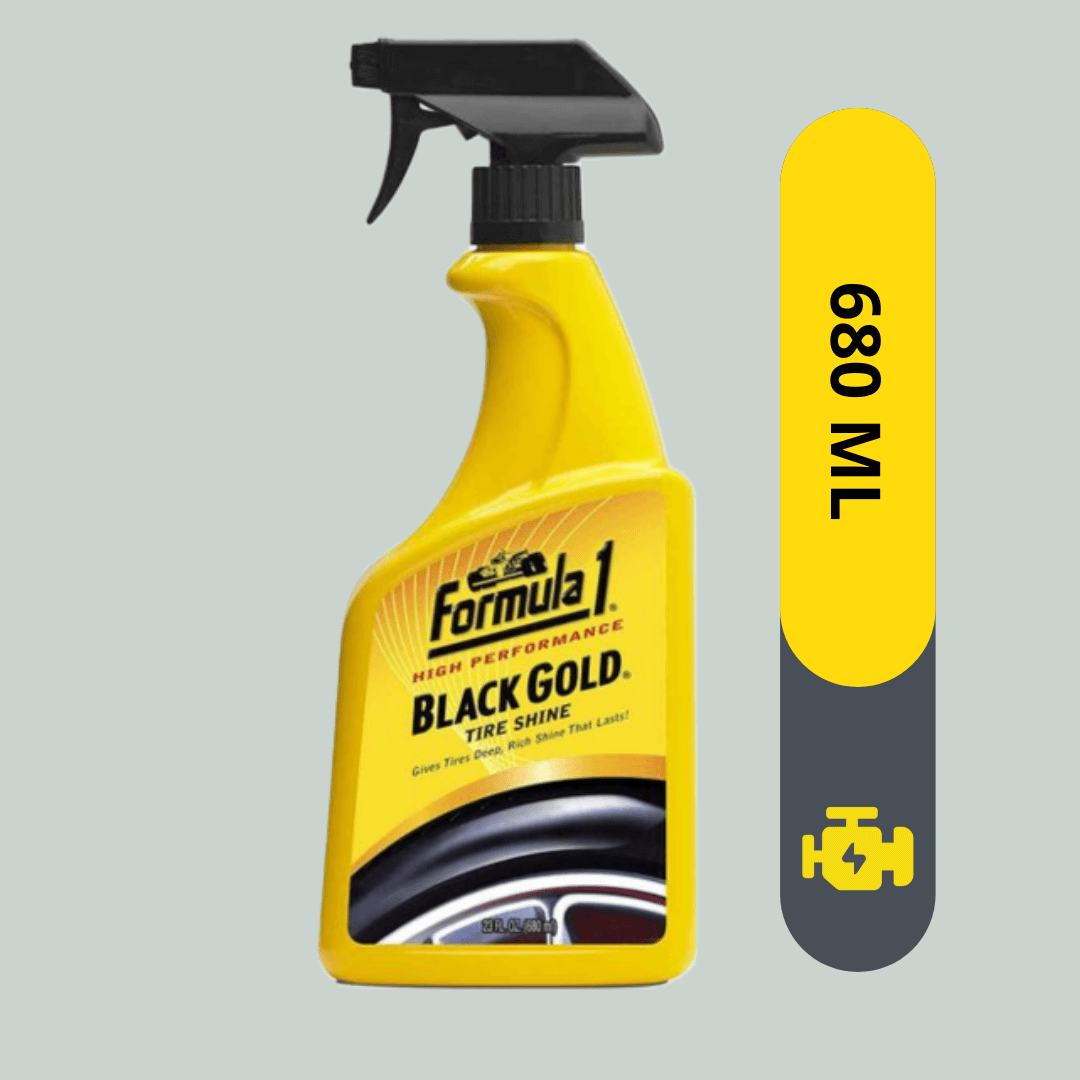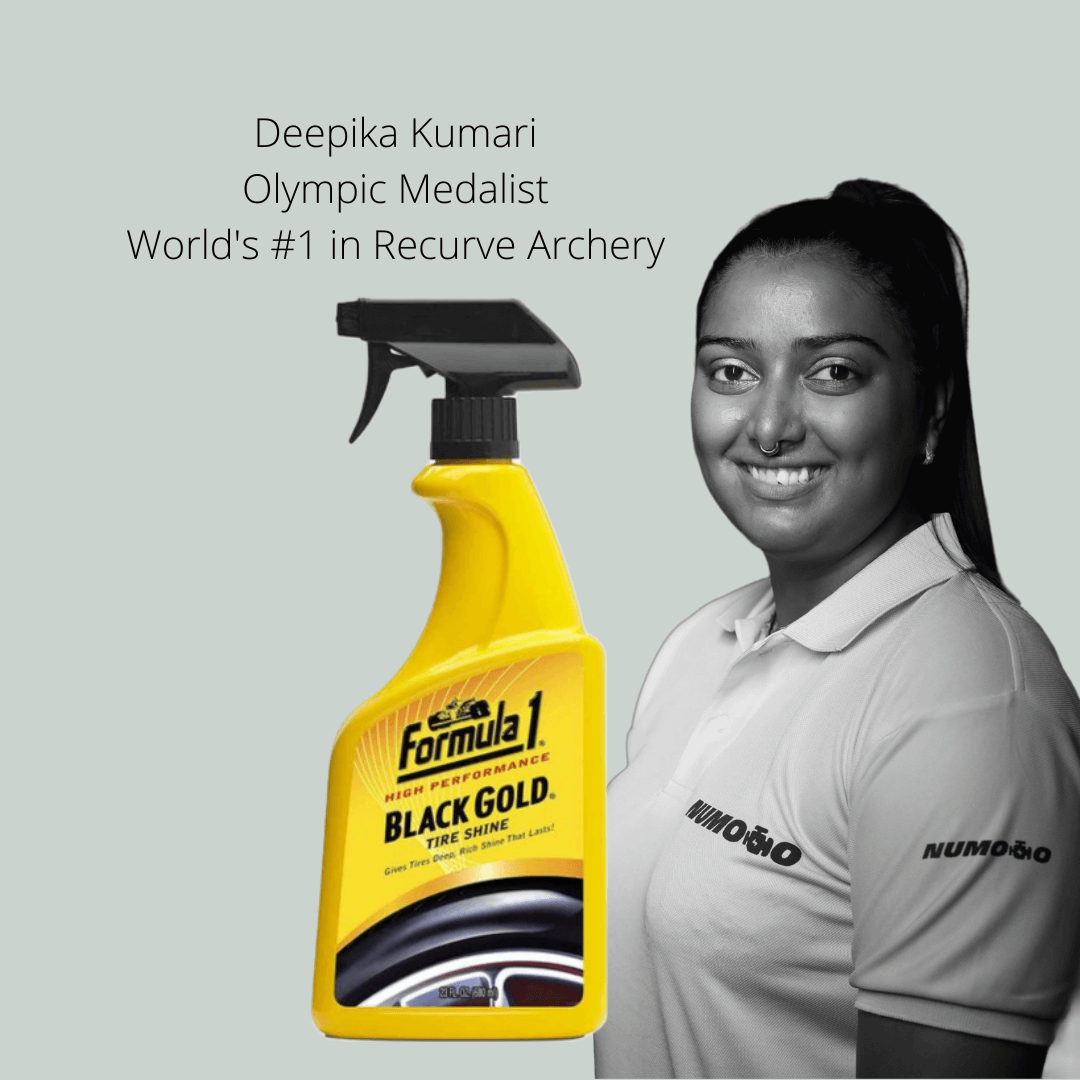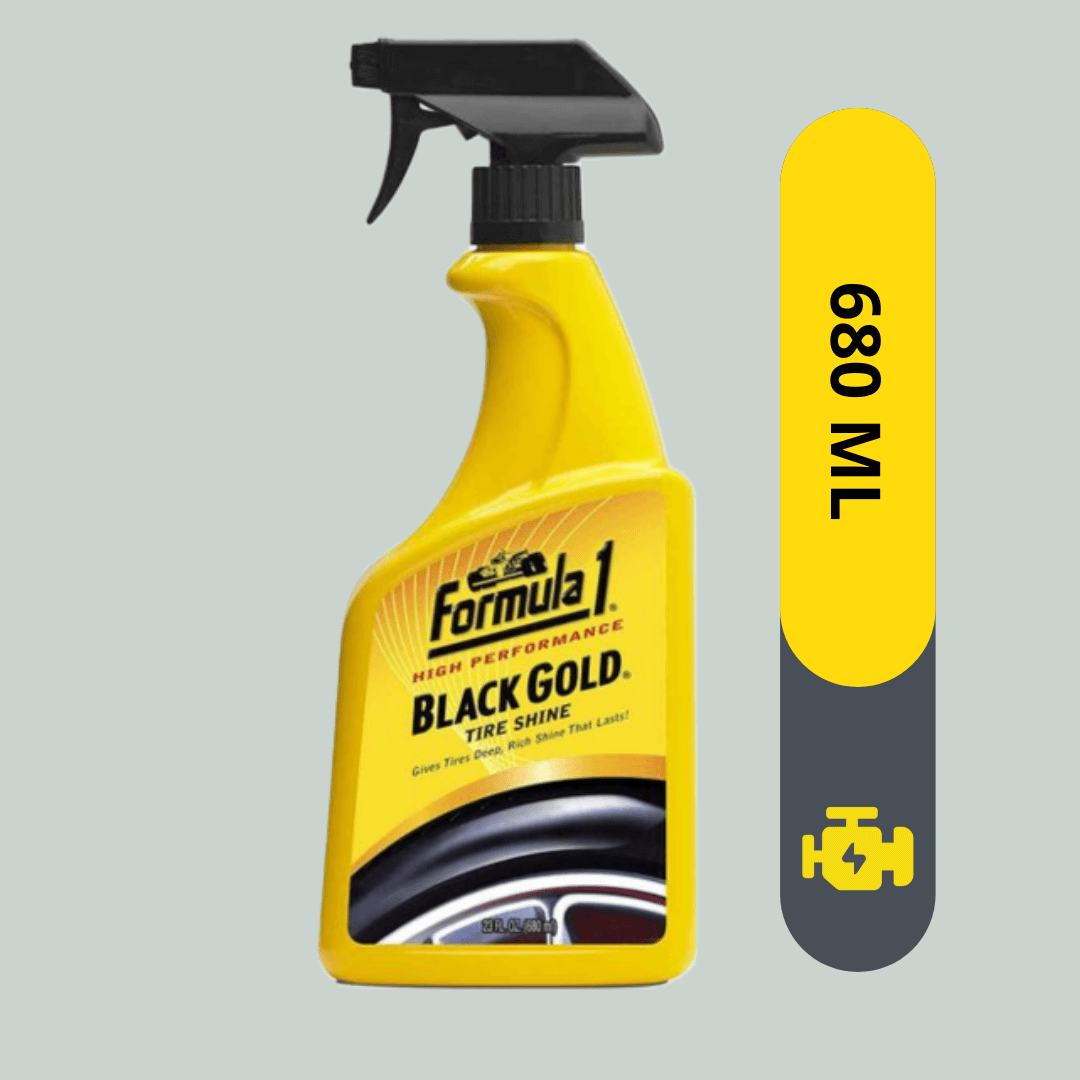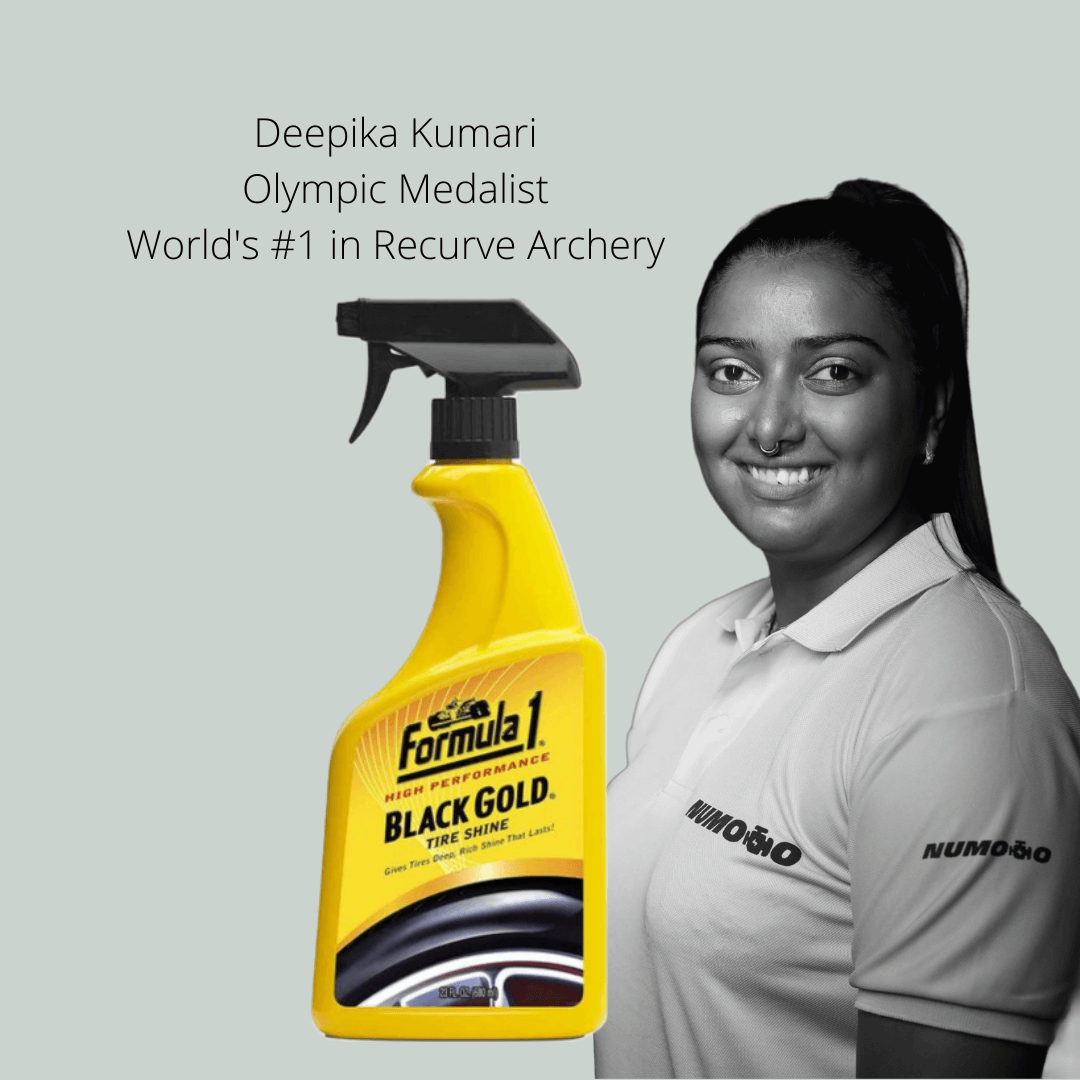 Enlarge photo
Formula 1 Black Gold Tire Shine 680ml
Tax included.
Shipping
calculated at checkout.
Barcode: 071099152383
Product Type: Simple
SKU: FOR005
Tags: Maintenance, Polish
Weight: 0.6 kg
Vendor: Formula 1
Formula 1 High Performance Black Gold Tire Shine - 680ml
Gives Tires Deep, Rich Shine that Lasts!
Finest silicone polymers give a deep, natural shine.
Oil-free, water-resistant formula won't brown out tires

Outshines and outlasts tire foams and protectants

Shine lasts up to 25 car washes

Finest silicone polymers give a deep, natural shine

Made in USA
Shine On: Our Tire Shine For Car Tires Will Make Your Rims And Tires Sparkle Like The Day You First Got Them! This Tire Cleaner Dissolves Brake Dust And Dirt On Contact To Make The Job Easy! Formula 1'S Tire Cleaner And Shine Are Safe For All Wheels.
Deep Cleaning: Looking For The Best Tire Shine To Renew Aging Wheels? Then Look No Further Than Our Powerful Cleaner For Cars! This Car Cleaner Is Powerful And Penetrates Wheel Detail To Give Tires A Rich, Black Color.
Total Wheel Protection: Our Car Wheel Cleaner Has A Non-Acid Formula And Is Safe For All Wheels And Tires. This Wheel Cleaner Spray Is Safe To Use On Motorcycles, Cars, Trucks, Rvs, And More.
Additional Car Care Tip: Brake Dust Is Always Going To Accumulate On Wheels, But You Can Also Apply A Coating Of Our Premium Carnauba Wax Brake Dust Cleaner (Sold Separately). Not Only Will You Get An Extra Bright Shine But Removing Brake Dust Will Never Be Easier Than With Our Tire.
How To Use: Before Using Our Car Tire Cleaner, Rinse Your Wheels And Tires With Water And Clean The Wheels One At A Time. Dirty Wheels And Tires May Require Cleaning With A Brush Or Sponge. Apply The Wheel Cleaner Liberally, Rinse With A Strong Stream Of Water, And Dry With A Clean Cloth. A Second Application May Be Necessary.