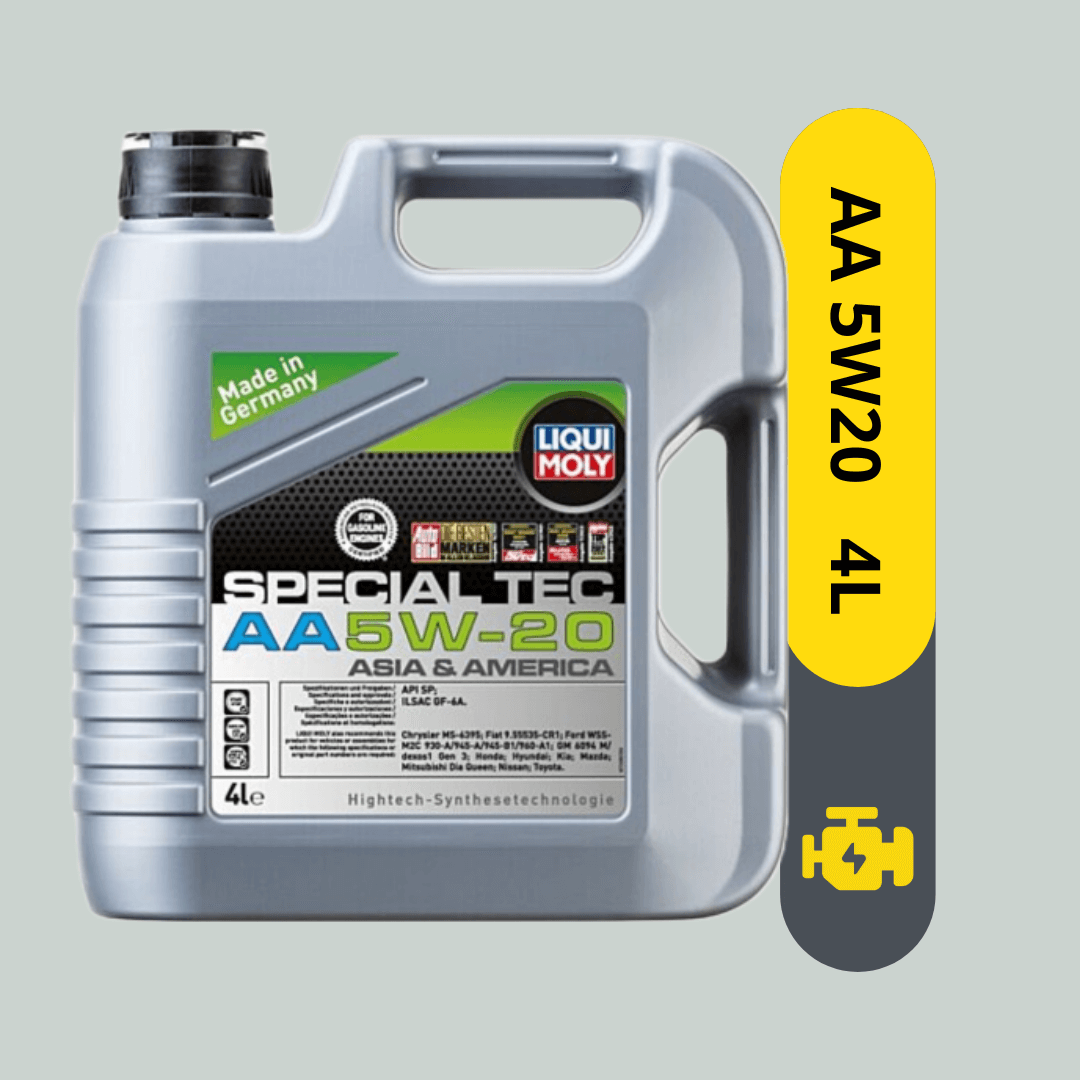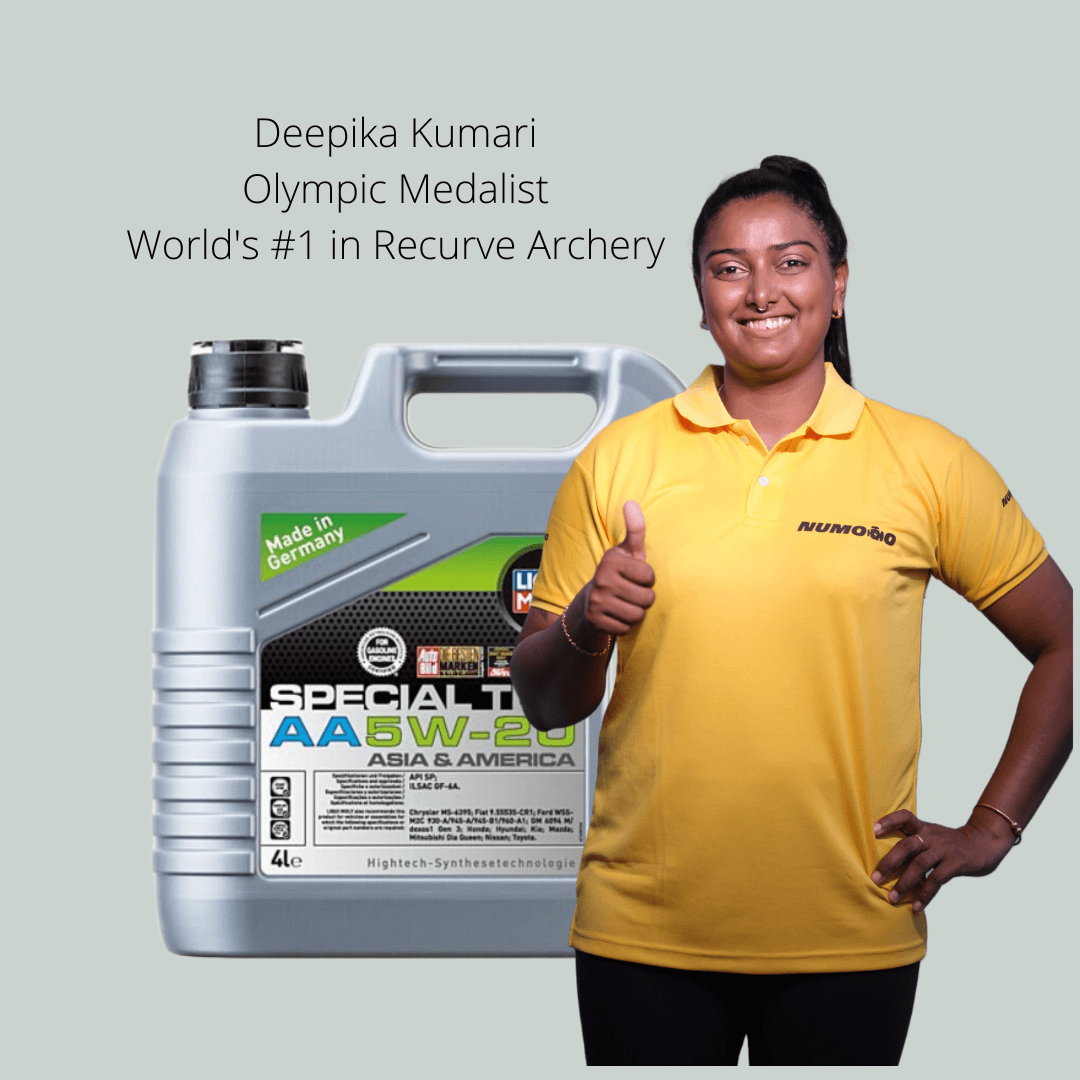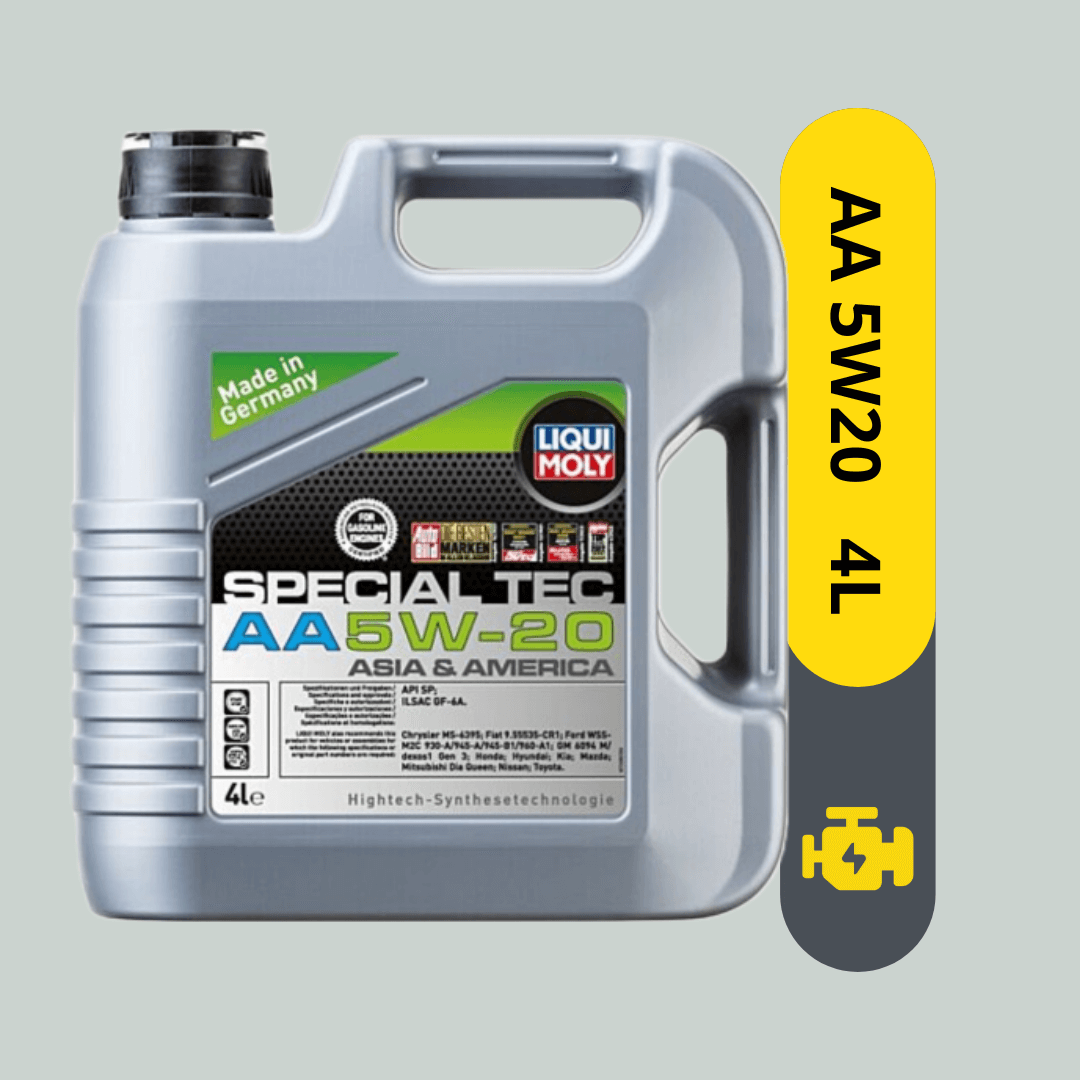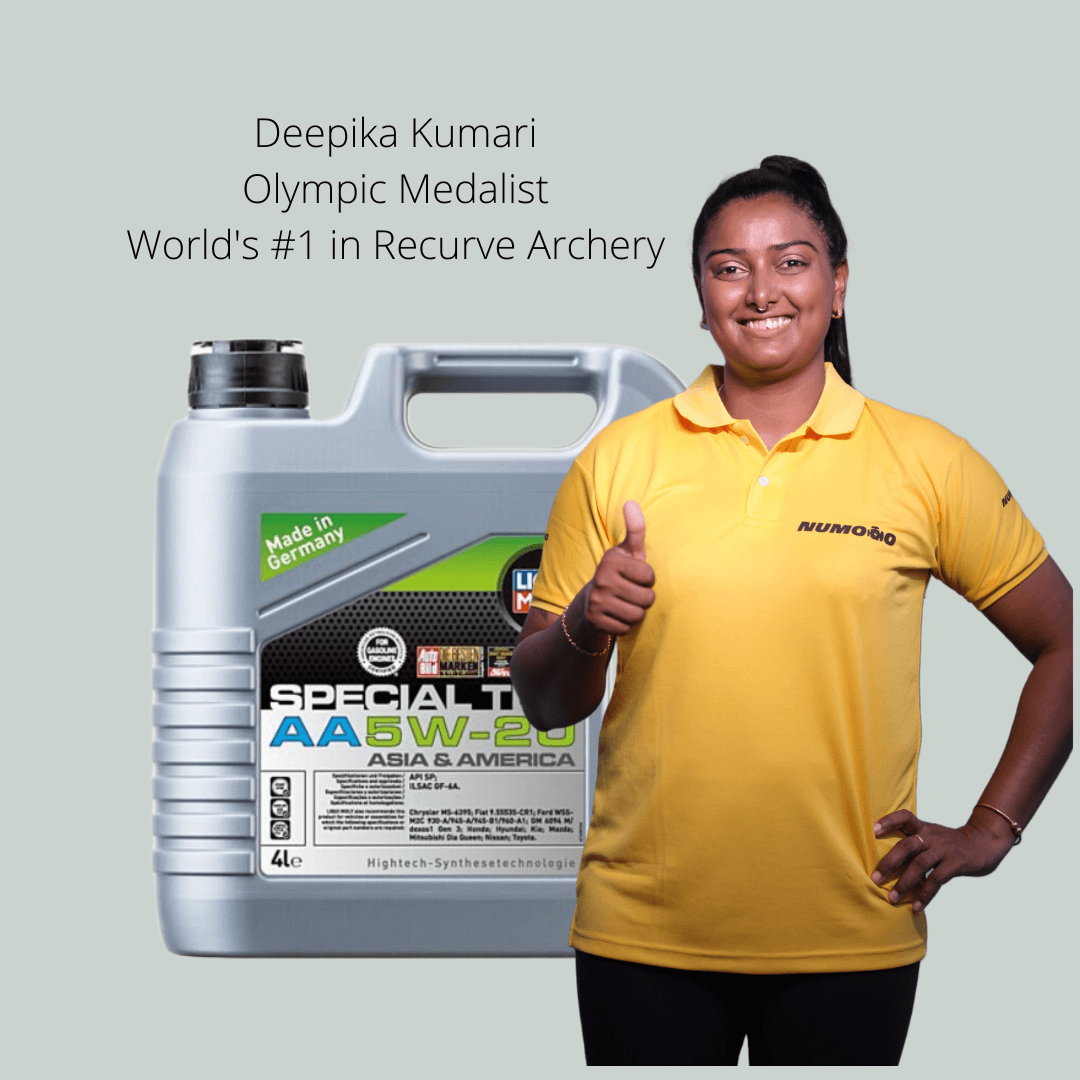 Enlarge photo
Liqui Moly Special Tec AA SAE 5W-20 for Cars 4L
Tax included.
Shipping
calculated at checkout.
Barcode: 4100420076589
Product Type: Simple
SKU: 7658
Tags: Maintenance, Preventive
Weight: 0.0 kg
Vendor: Liqui Moly
Liqui Moly Special Tec AA SAE 5W-20 4L
Fully synthetic low viscosity premium class motor oil, developed to meet the high demands of modern Asian and American gasoline engines. The innovative additive technology guarantees best wear protection and engine cleanliness, lowest oil and fuel consumption and highest engine efficiency. Ideally suited for engines with direct injection (GDI) and turbochargers. Use with extended oil change intervals as per manufacturer.
Modern premium-class fuel-efficient engine oil, which especially has been developed for the year-round use in Asian and American vehicles. The combination of unconventional base oils on synthesis technology in connection with the latest additives guarantees an engine oil which protects against wear, reduces the oil and fuel consumption, keeps the engine clean and provides for a quick oiling of the engine.
Properties
- optimum stability to aging
- instant lubrication after cold start
- reduces pollutant emissions
- high lubrication reliability
- excellent low temperature behavior
- tested for turbochargers and catalytic converters
- miscible with all commercially available motor oils
- smooth engine running
- reduces fuel consumption
- optimum oil pressure under all operating
conditions
- excellent wear resistance
- outstanding engine cleanliness
- long engine service life
For petrol engines where a motor oil according to current specifications is required or recommended. Tested safe with catalytic converters and turbochargers. Observe the manufacturers instructions.
Recommended for
For all types of modern gasoline-powered vehicles, including high-performance turbocharged, supercharged, multi-valve fuel injected engines found in passenger cars, SUVs, light vans and light trucks. Ford Endeavor, Honda Amaze, Honda City.