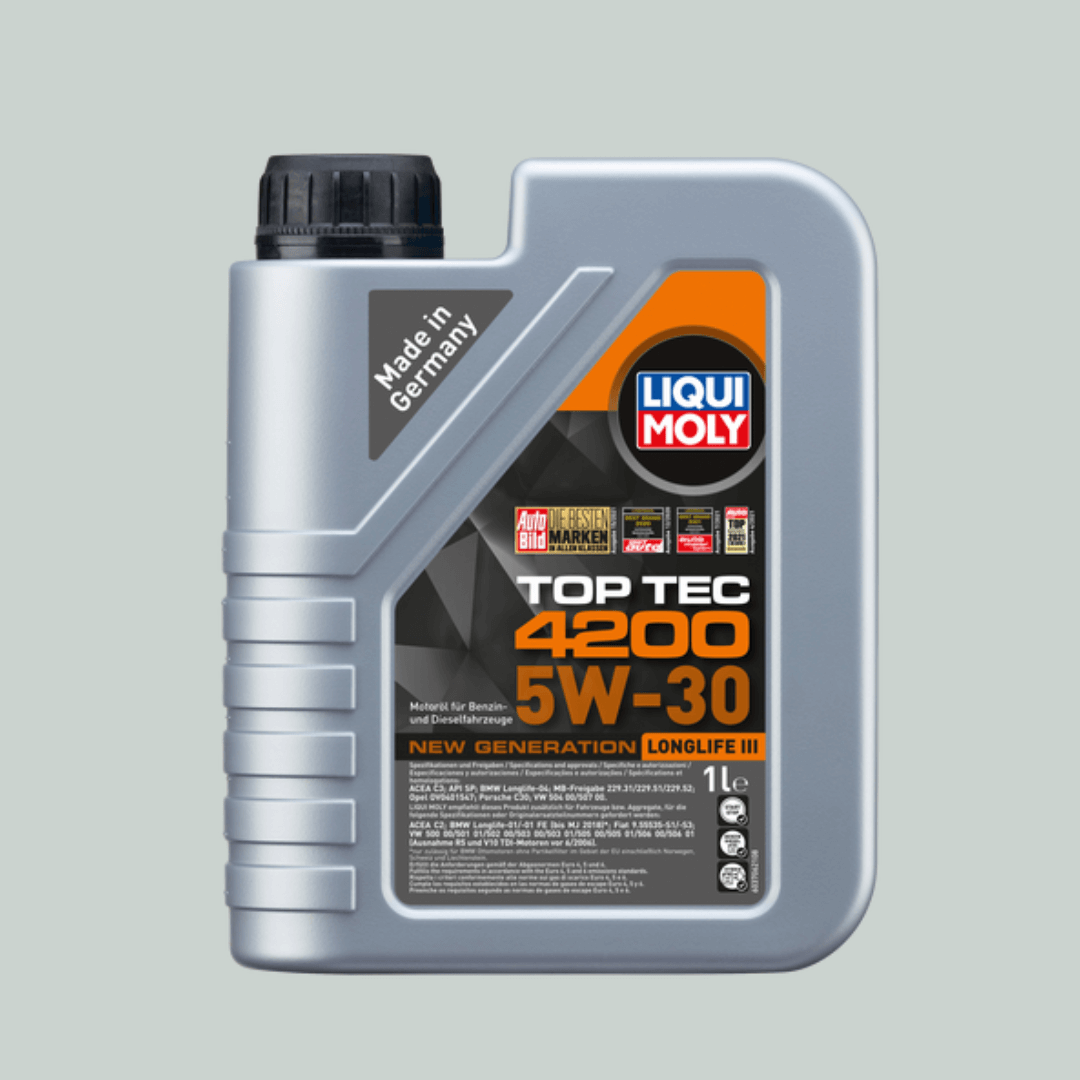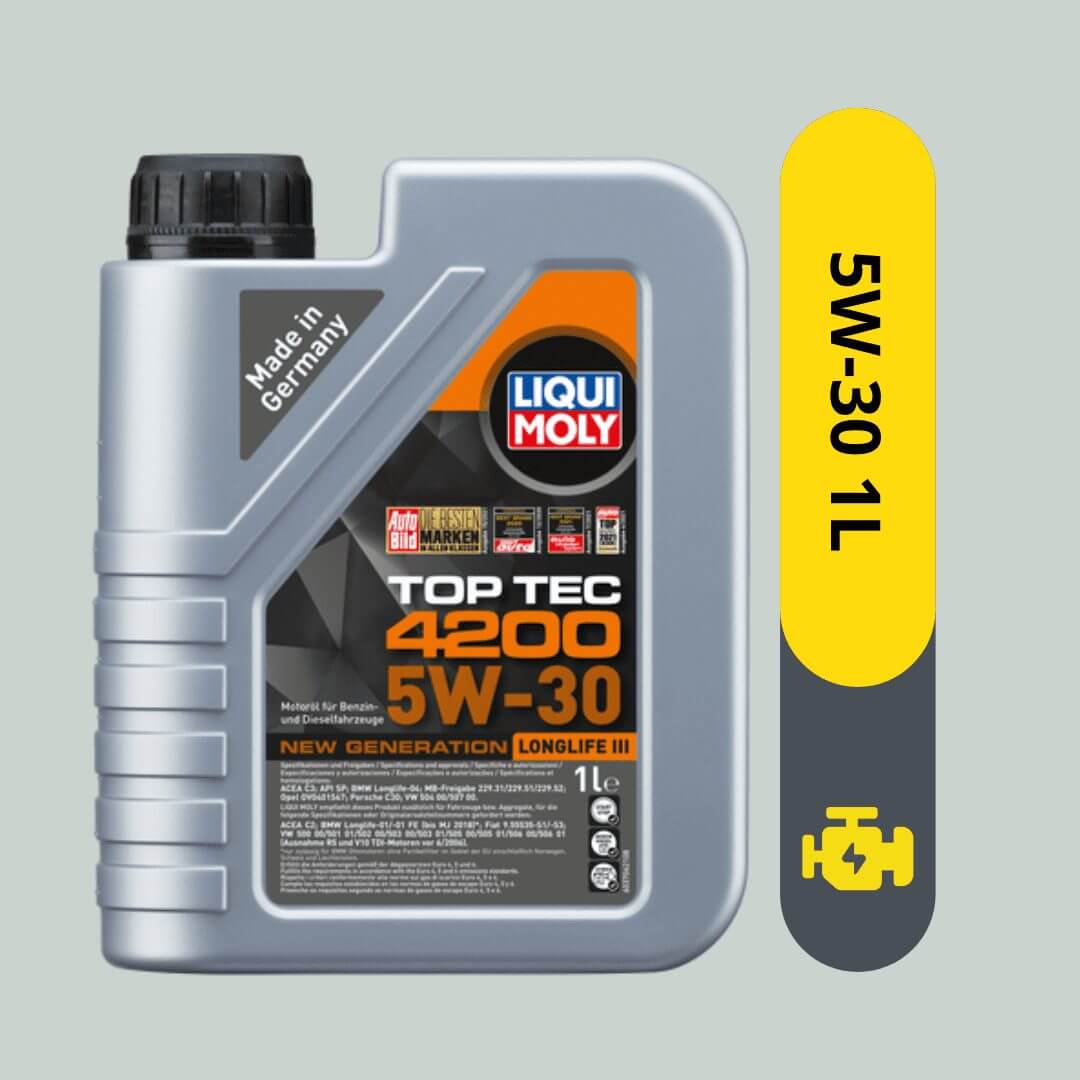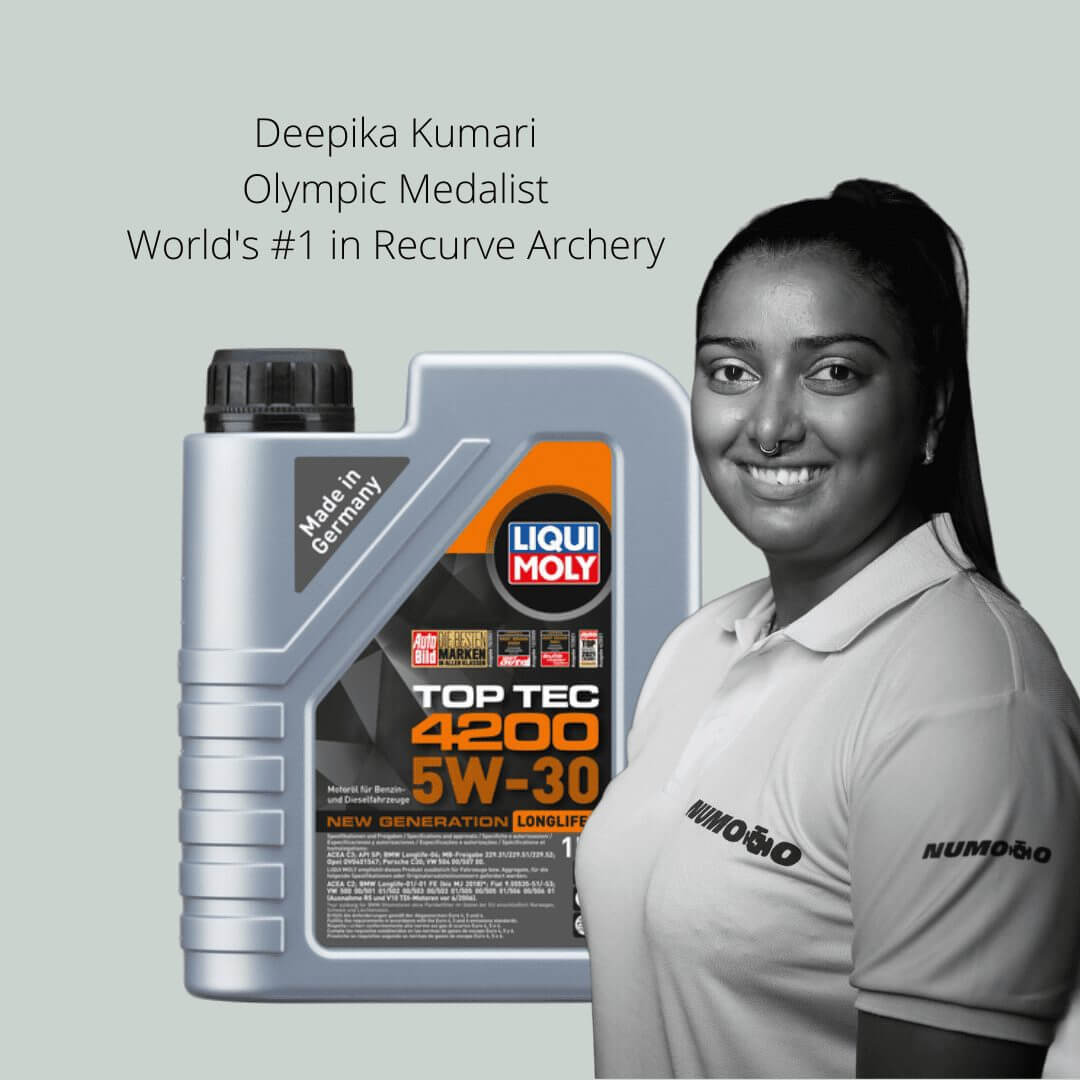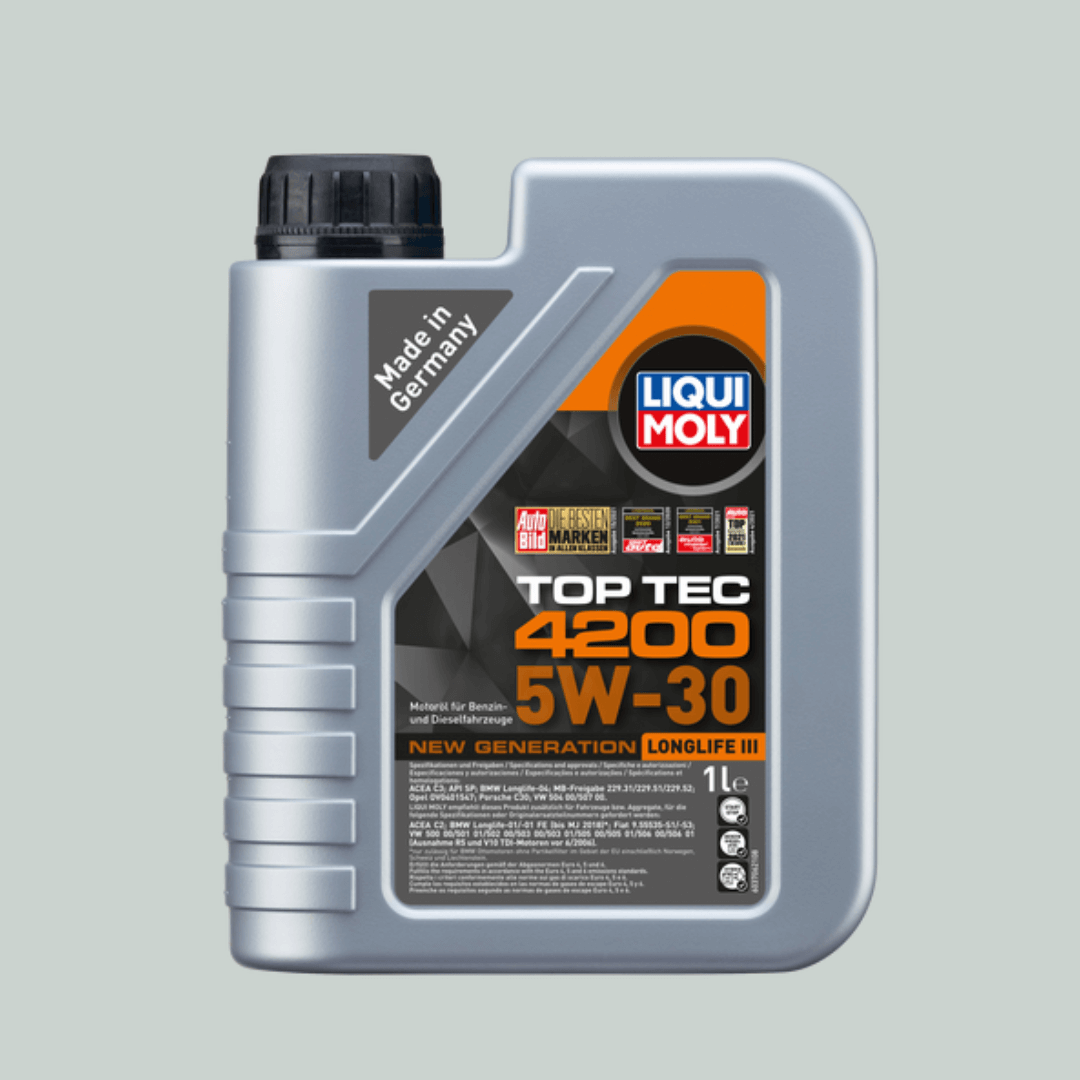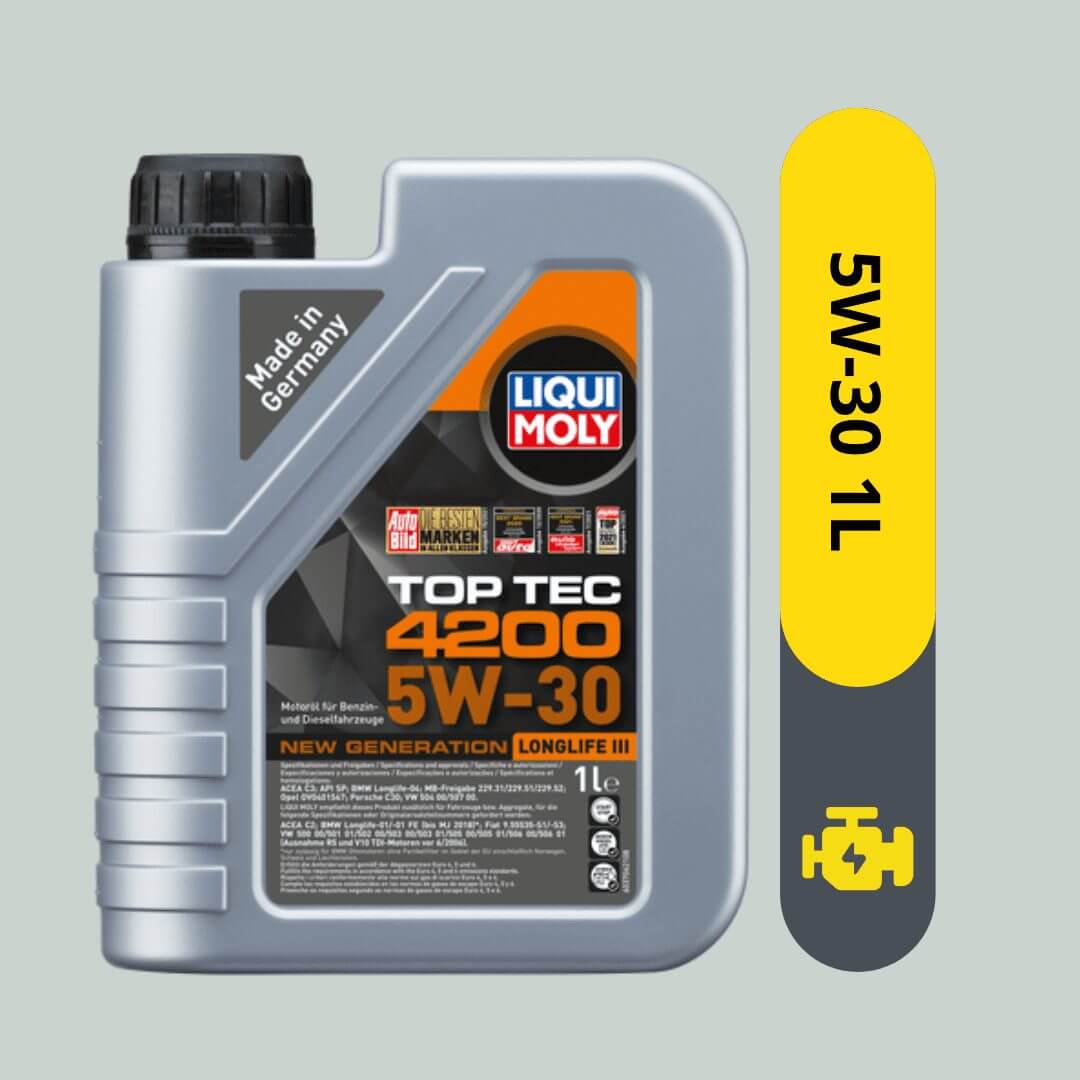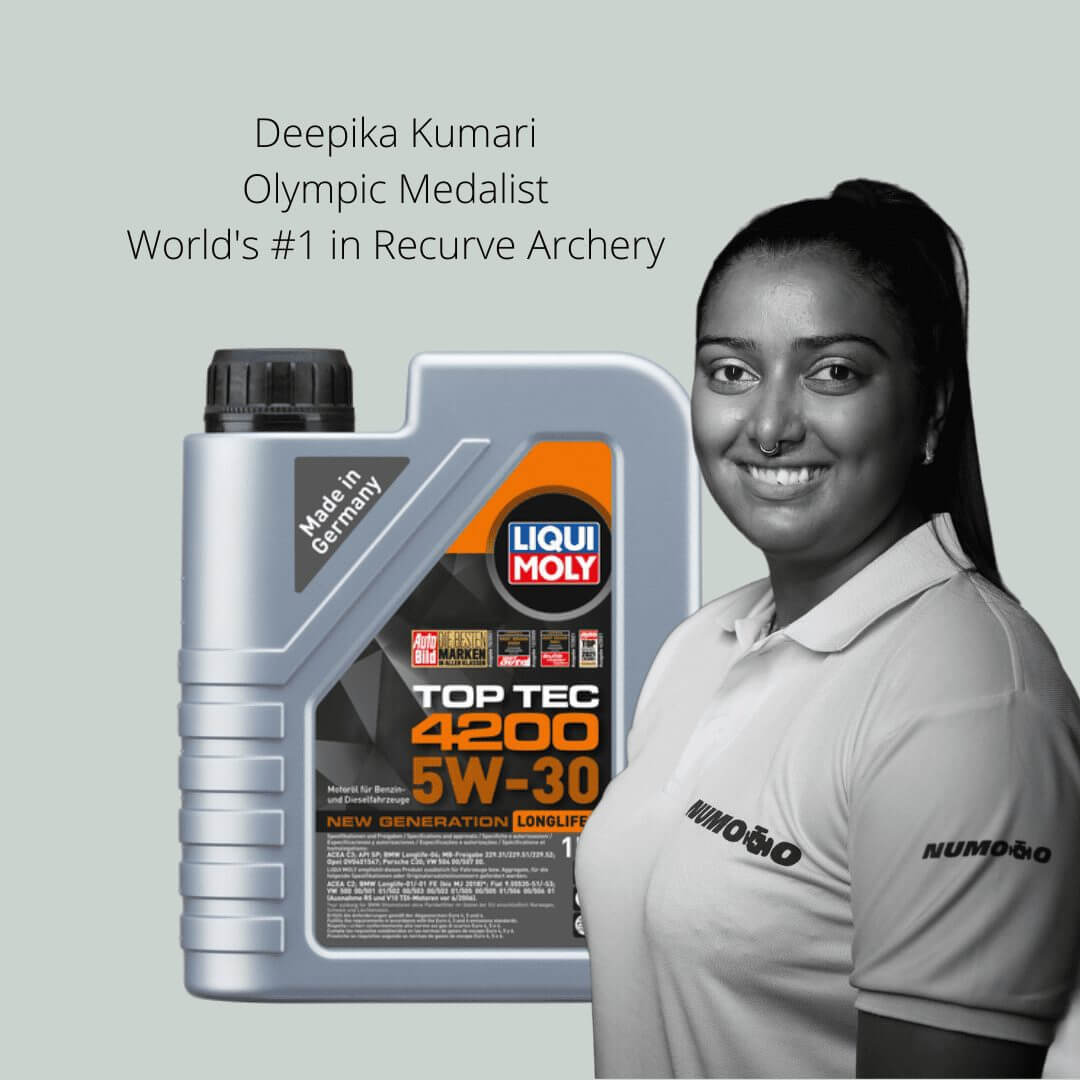 Enlarge photo
Liqui Moly Top Tec 4200 5W-30 1L
Tax included.
Shipping
calculated at checkout.
Barcode: 4100420020049
Product Type: Simple
SKU: 8972
Tags: Performance, Preventive
Weight: 0.0 kg
Vendor: Liqui Moly
For gasoline and diesel engines that meet the Euro 4, Euro 5 and Euro 6 emission standards (including FSI, common rail and pumped jet injection). Also suitable for gas-driven vehicles (CNG/LPG) and vehicles with a diesel particulate filter (DPF), even if retrofitted. Exception: R5 and V10 TDI engines before manufacture year 06/2006. Tested for use with turbochargers and catalytic converters.
High-tech low-friction motor oil based on synthetic technology. Outstanding protection against wear, reduces oil and fuel consumption and ensures fast oil penetration of the engine. Depending on the manufacturer's specifications, oil change intervals of up to 30,000 or 50,000 km or every 2 years for low mileage drivers are thus possible.
The specifications and instructions from the assembly or vehicle manufacturer must be followed! Optimum effectiveness is only possible when the product is used unmixed. Note for workshops: The residual amount of a commercially available oil must not exceed 5 percent for tank systems.
Vehicle Recommendation
This Engine Oil Grade is suitable for Mercedes C Class, BMW 3 Series, BMW X1, Mercedes GLA, Range Rover Evoque, Kia Carnival, Audi Q3, Skoda Superb, Mercedes GLC, BMW 5 Series, Volvo XC60,BMW X3.