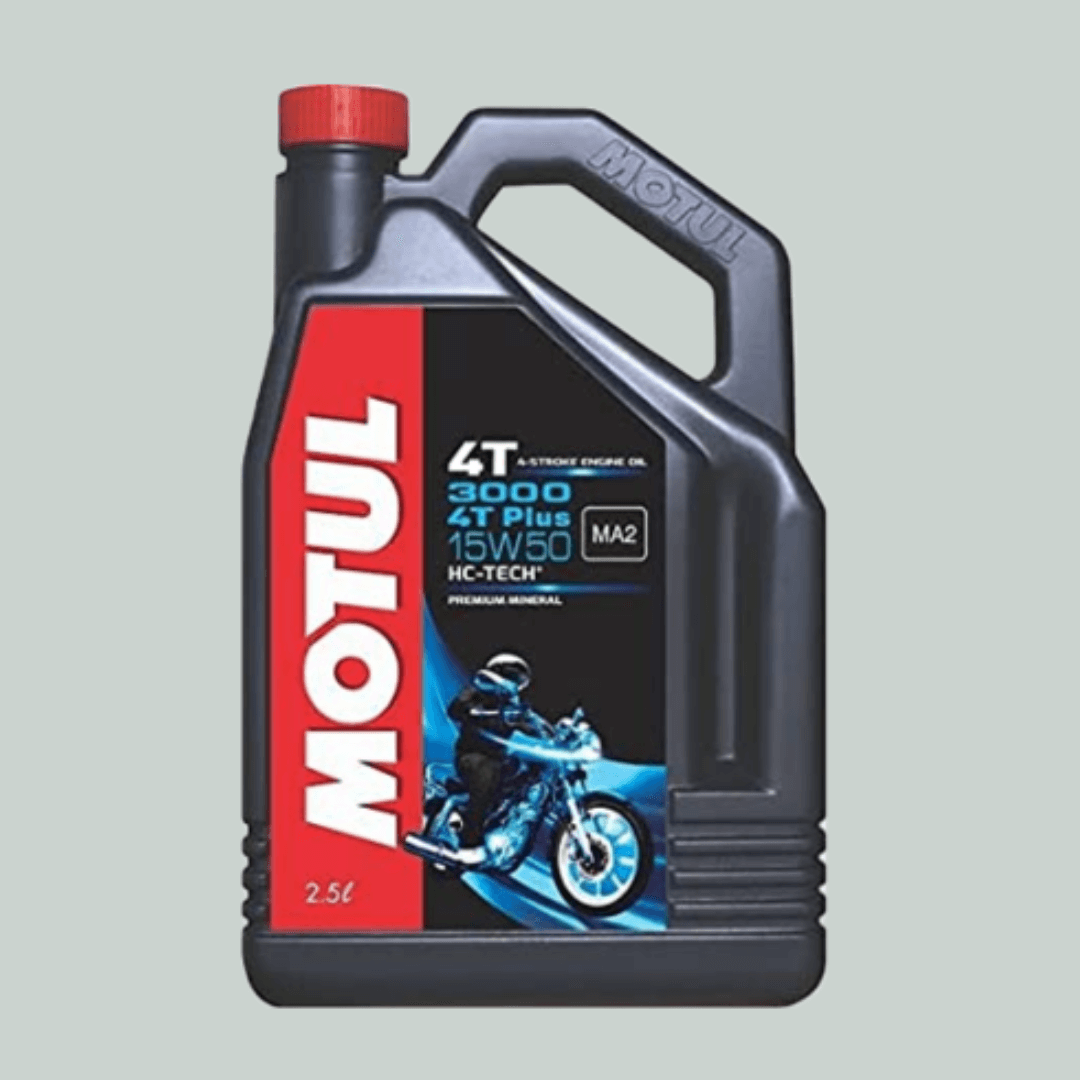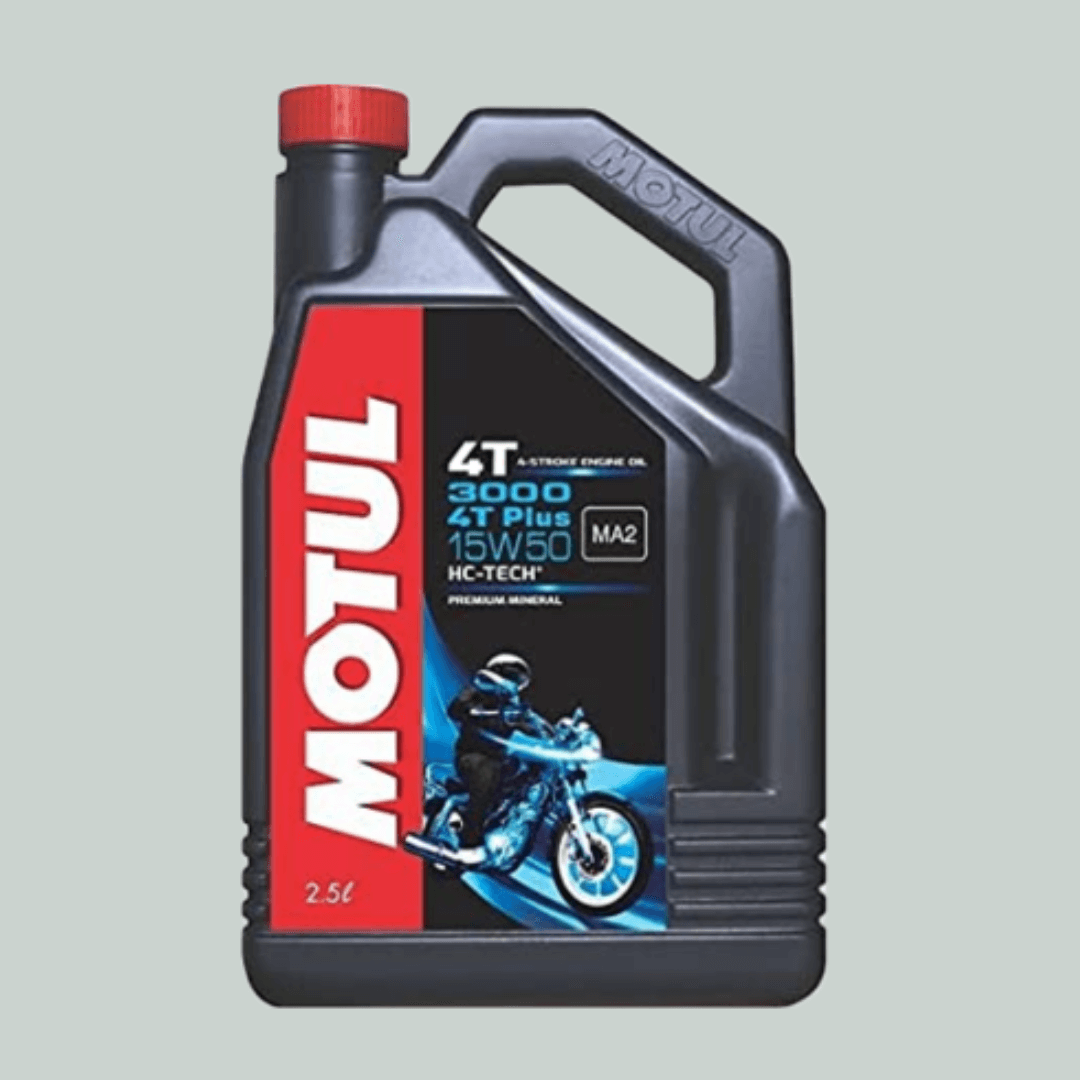 Enlarge photo
Motul 3000 15W50 4T Plus 2.5L
Tax included.
Shipping
calculated at checkout.
Barcode: -
Product Type: Simple
SKU: 2139192
Tags: 2Wheelers, Engine Oil
Weight: 0.9 kg
Vendor: Motul
Motul 3000 4T Plus 15W-50 is recommended for all 4 stroke two wheelers. It is also recommended for motorcycles with twin spark engines from Bajaj Auto and Royal Enfield.
A superior quality lubricant for four Stroke motor engines. This oil is formulated with premium quality.

Especially designed for Superbikes

High detergent and dispersant properties keep the engine, gear and wet clutch clean

JASO MA2 4- Stroke motorcycle oil
Features and Benefits
Good cold start, reduced engine wear
Improved battery life
Reduced engine noise and heat
Longer engine life