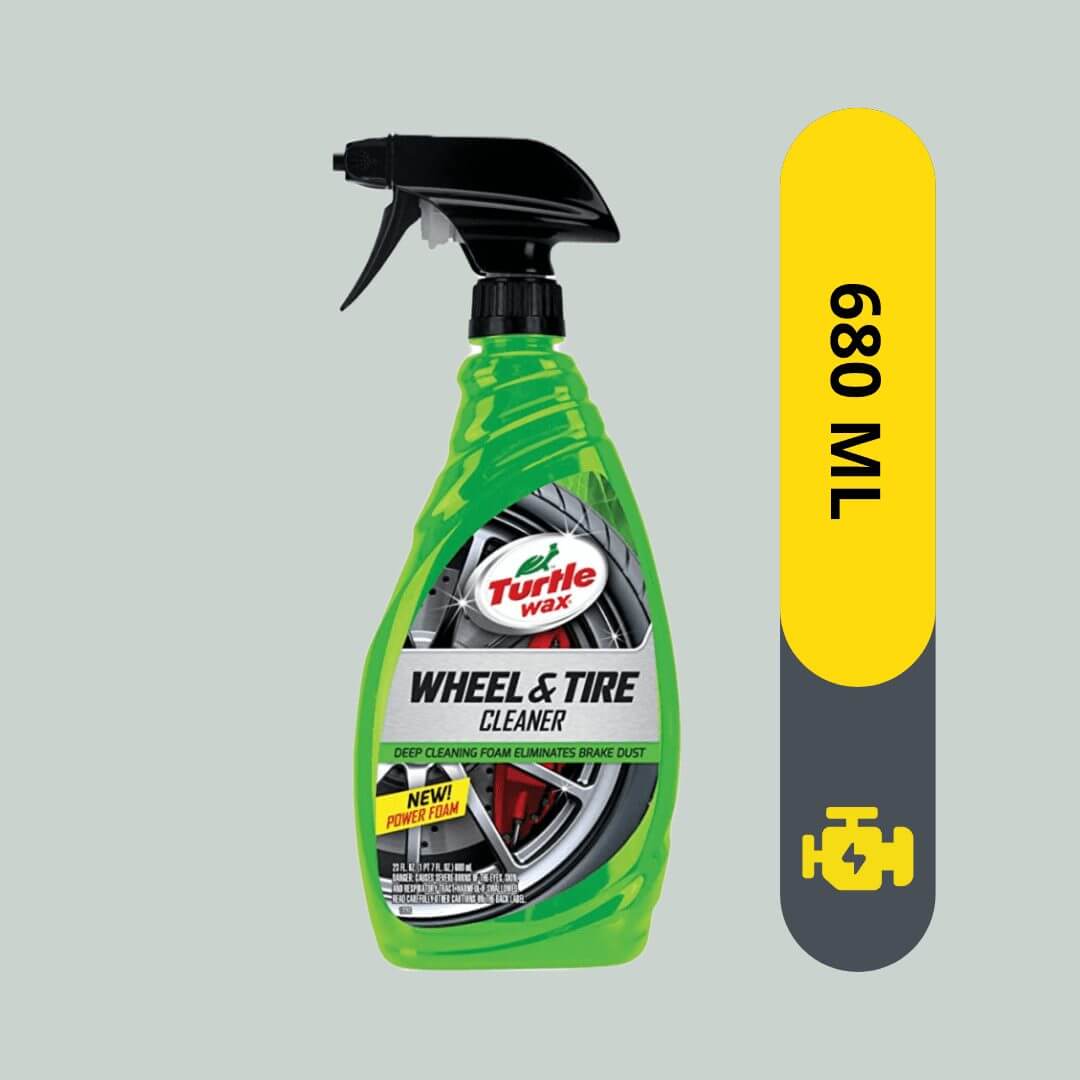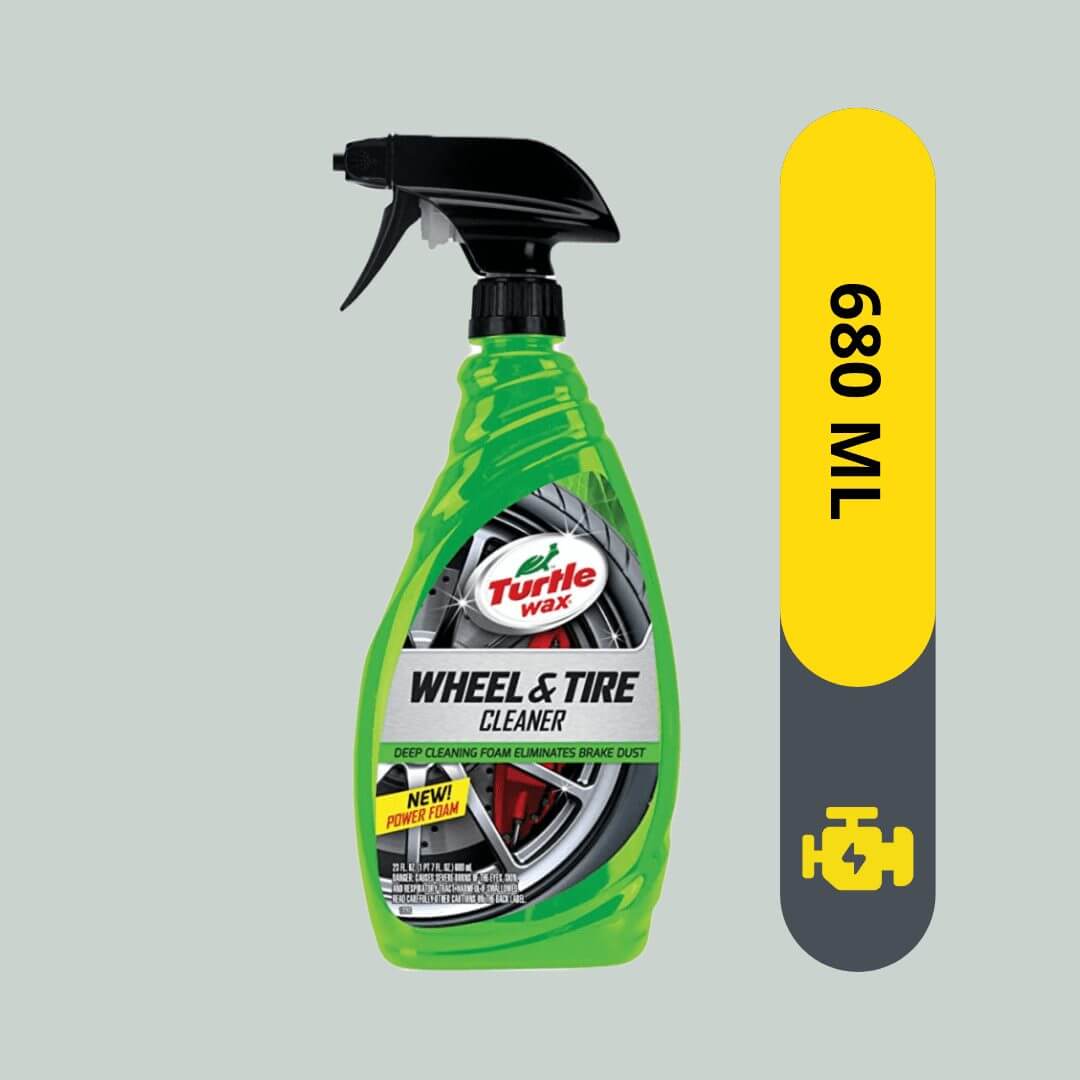 Enlarge photo
Turtle Wax All Wheel & Tire Cleaner 680ML
Tax included.
Shipping
calculated at checkout.
Barcode: 074660000182
Product Type: Simple
SKU: 50161
Tags: Maintenance
Weight: 0.25 kg
Vendor: Turtle Wax
Turtle Wax All Wheel & Tire Cleaner 680ML
REMOVES BROWN RESIDUE FROM TIRES & BRIGHTENS WHITE SIDEWALL LETTERING.
New power foam formula removes brake dust
Easy to use, just spray & rinse
Non-acid formula
Cleaning the tires and wheels is usually the dirtiest part of washing any car or truck. Having a spray-and-rinse wheel cleaner that does the work for you is a huge time and labor saver.
That's why we developed All Wheel & Tire Cleaner. The heavy-duty cleaning action of this power foam works hard to remove grime and brake dust from tires and wheels without scrubbing.
In all but the toughest cases of baked-on brake dust, you simply spray on the tire cleaner and rinse it off for shiny black tires and sparkling clean wheels.
Turtle Wax Wheel & Tire Cleaner
An all-new powerful foaming formula created with synthetic brake dust removers cleans all wheel surfaces. Removes brown residue from tires and brightens white sidewall lettering. Non-acid formula is safe for all OEM and aftermarket automotive wheels and tires. A powerful clean in one easy step!
For an ultimate shine, use Turtle Wax Wet'N Black Ultra Wet Tire Shine after cleaning tires with Turtle Wax All Wheel and Tire Cleaner.