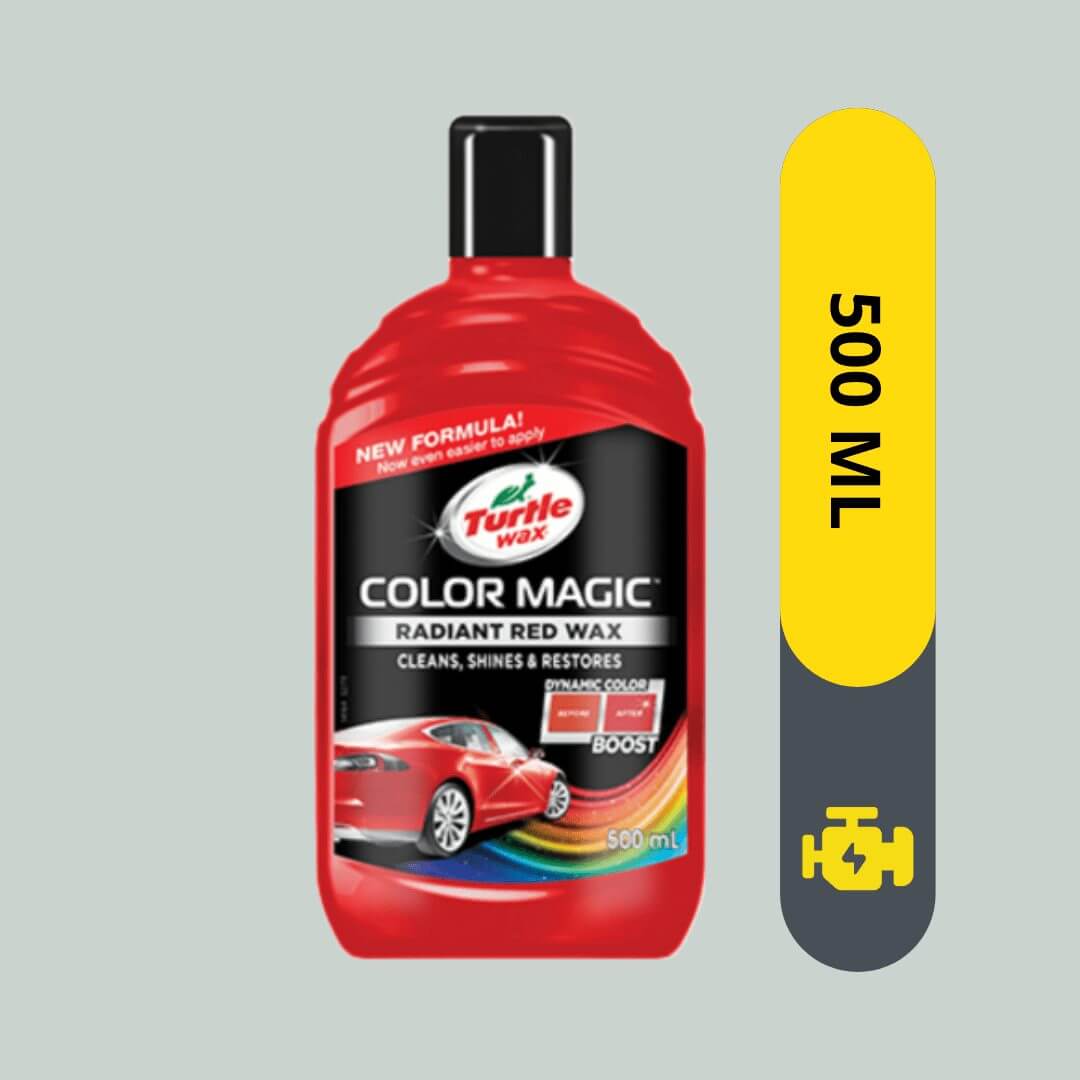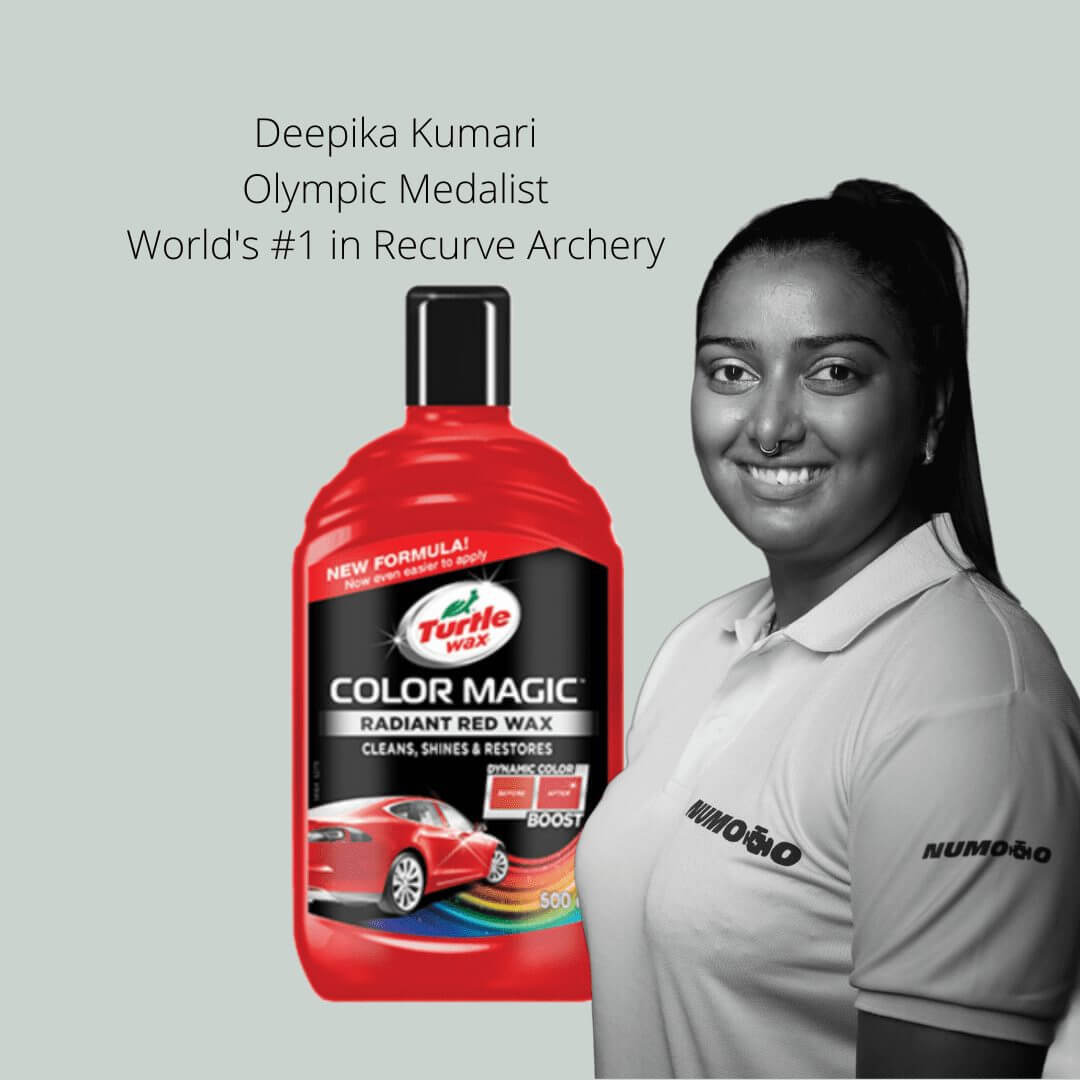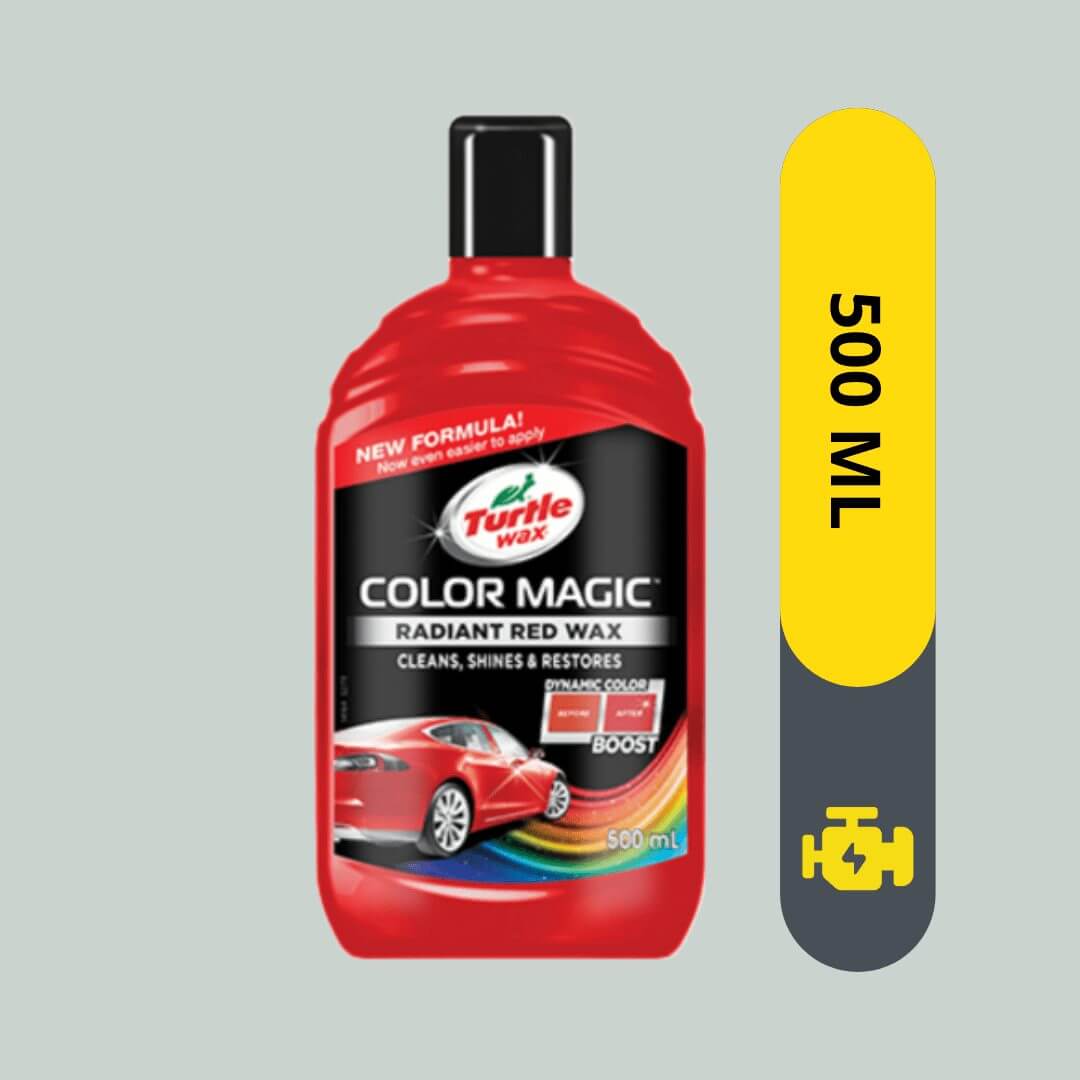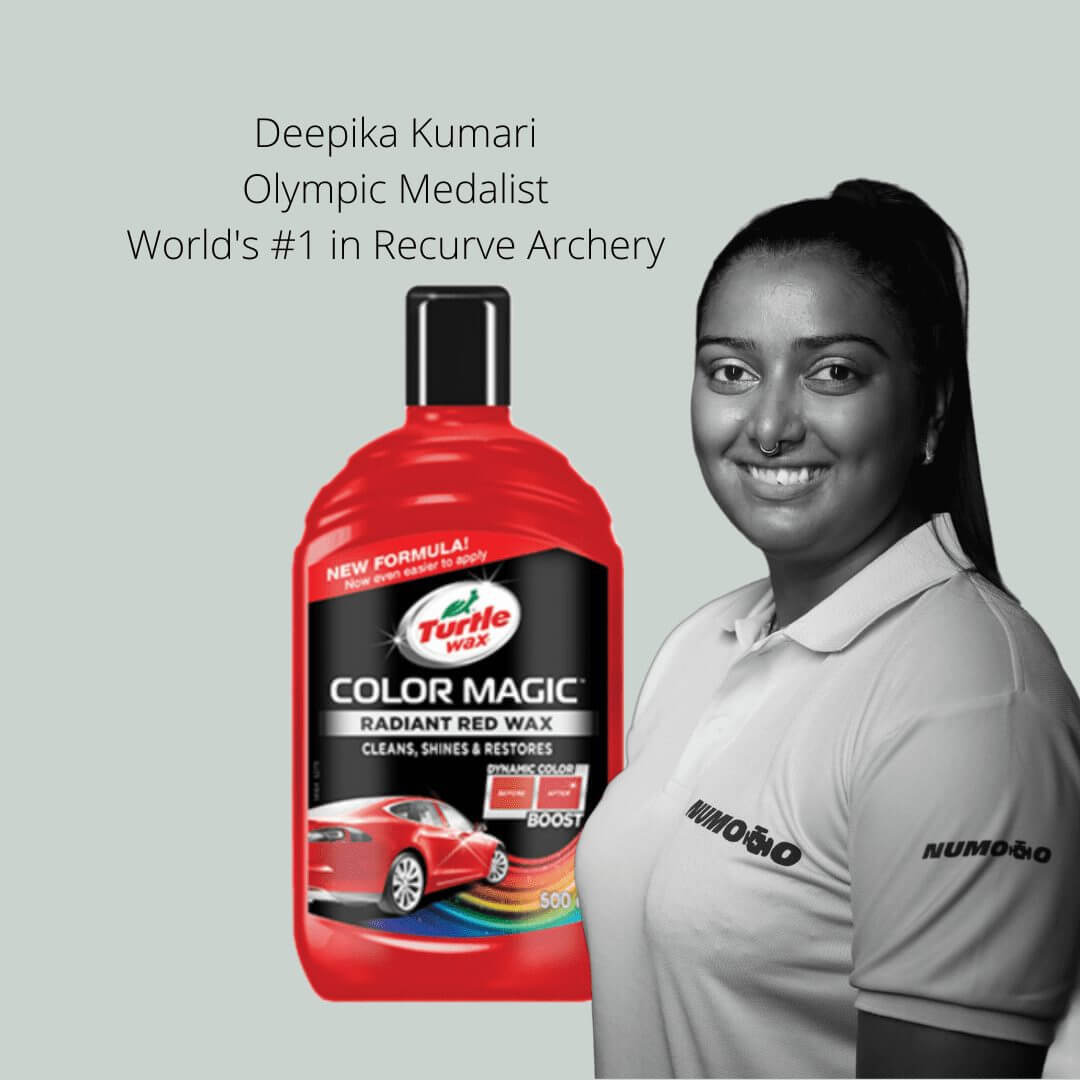 Enlarge photo
Turtle Wax Color Magic Car Polish Radiant Red Wax 500ml
Tax included.
Shipping
calculated at checkout.
Barcode: 5010322783135
Product Type: Simple
SKU: 52711
Tags: Car Polish, Polish, Remedial
Weight: 0.25 kg
Vendor: Turtle Wax
Nothing turns heads more than a flashy red car. Make certain yours always looks its best with a deep red, scratch-free, glossy finish!
Color Magic Red is a triple-action, all-in-one cleaner, polish and car wax that cleans away stubborn paint contaminants, polishes away scratches and leaves a protective barrier of lasting, glossy beauty.
Formulated with colour pigments, fine polishing agents and our proven waxes, this red car polish is the easy way to make sure your red car continues to stop people in their tracks.
Cleans, shines and restores for a scratch-free gloss
Dynamic Colour Boost enhances and deepens your red paint
Integrated waxes add shine and lasting protection in one easy application
How to Use
Wash and dry your car.
Shake the bottle well.
Make certain the car surface is cool to the touch.
In an inconspicuous area, apply a small amount of black car polish to verify that the pigment matches your paint colour.
Apply a dime- to quarter-sized amount of Color Magic to a foam applicator or

microfiber cloth

.

Rub the product into the surface of your car, working in 2' x 2' sections.
Once the black car wax dries to a haze, wipe away the product with a clean microfiber cloth.
Turn the cloth to a clean, dry side and buff to a deep black and scratch-free shine.