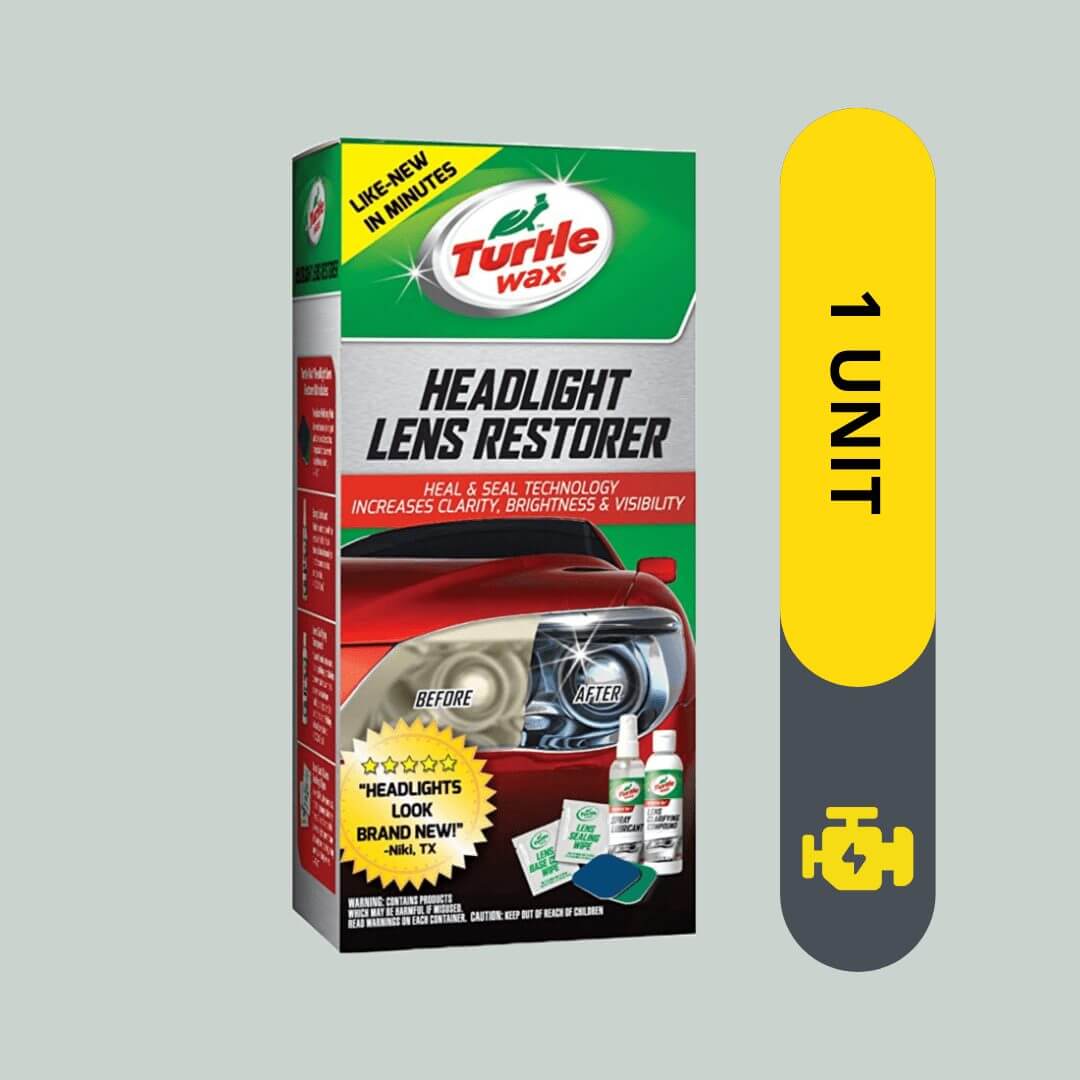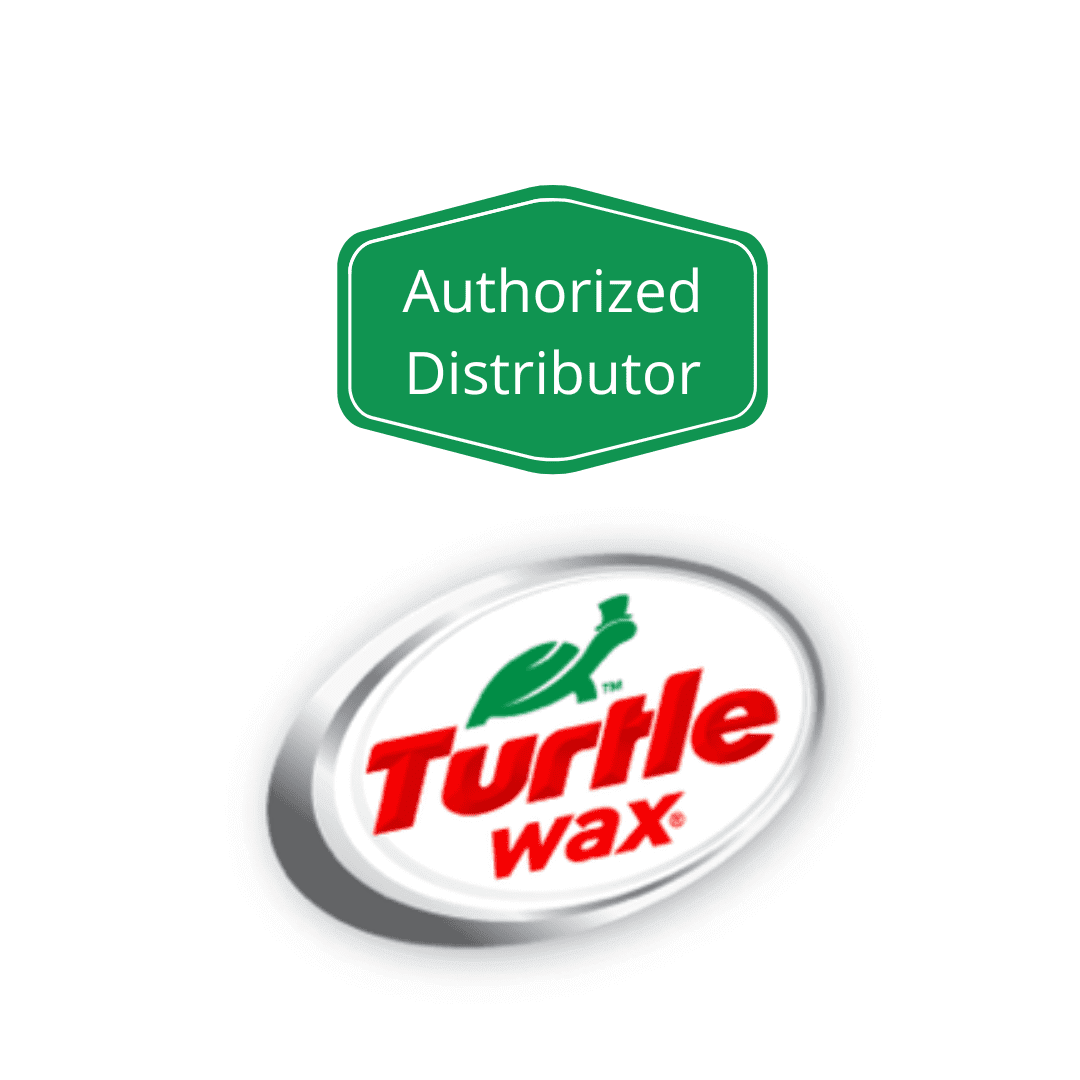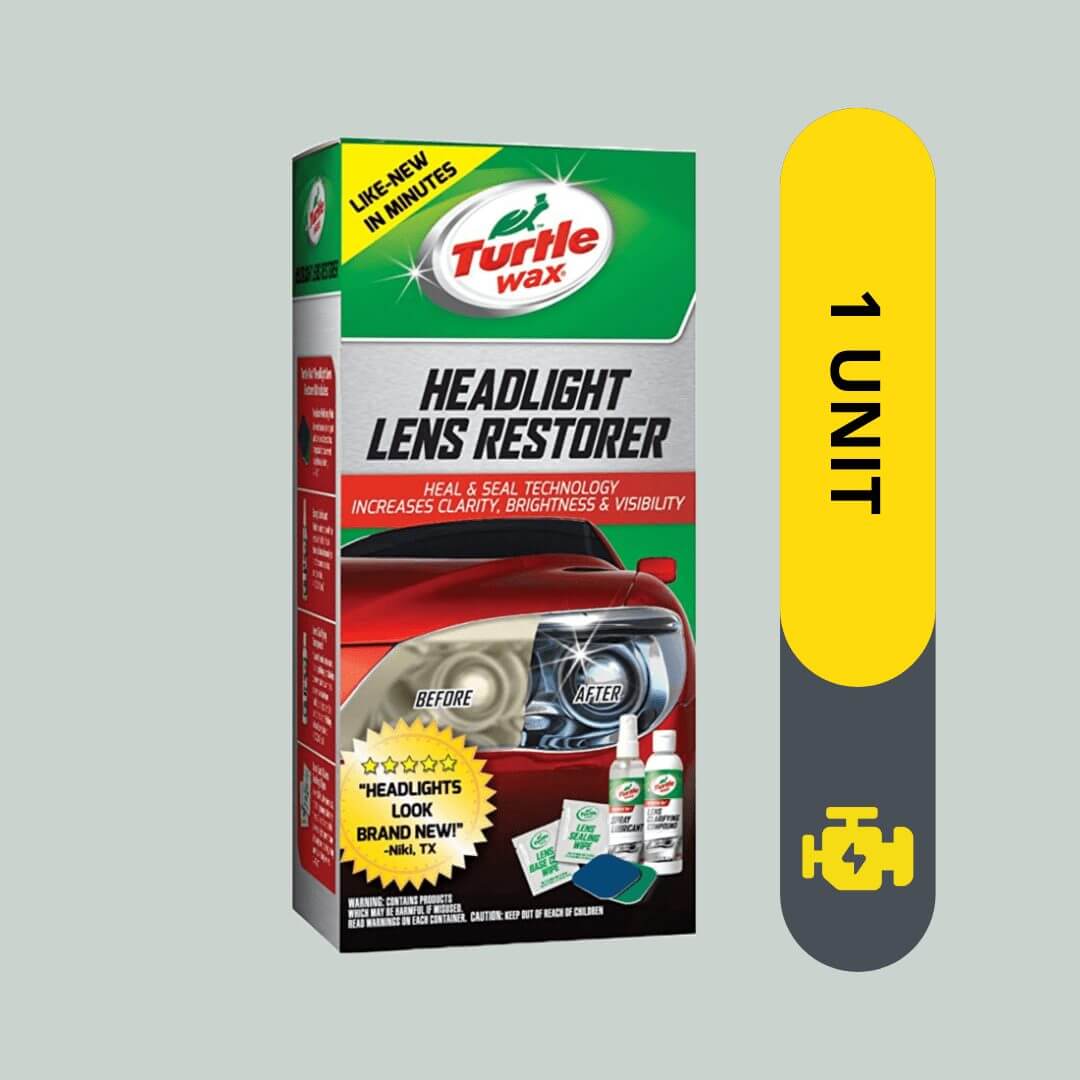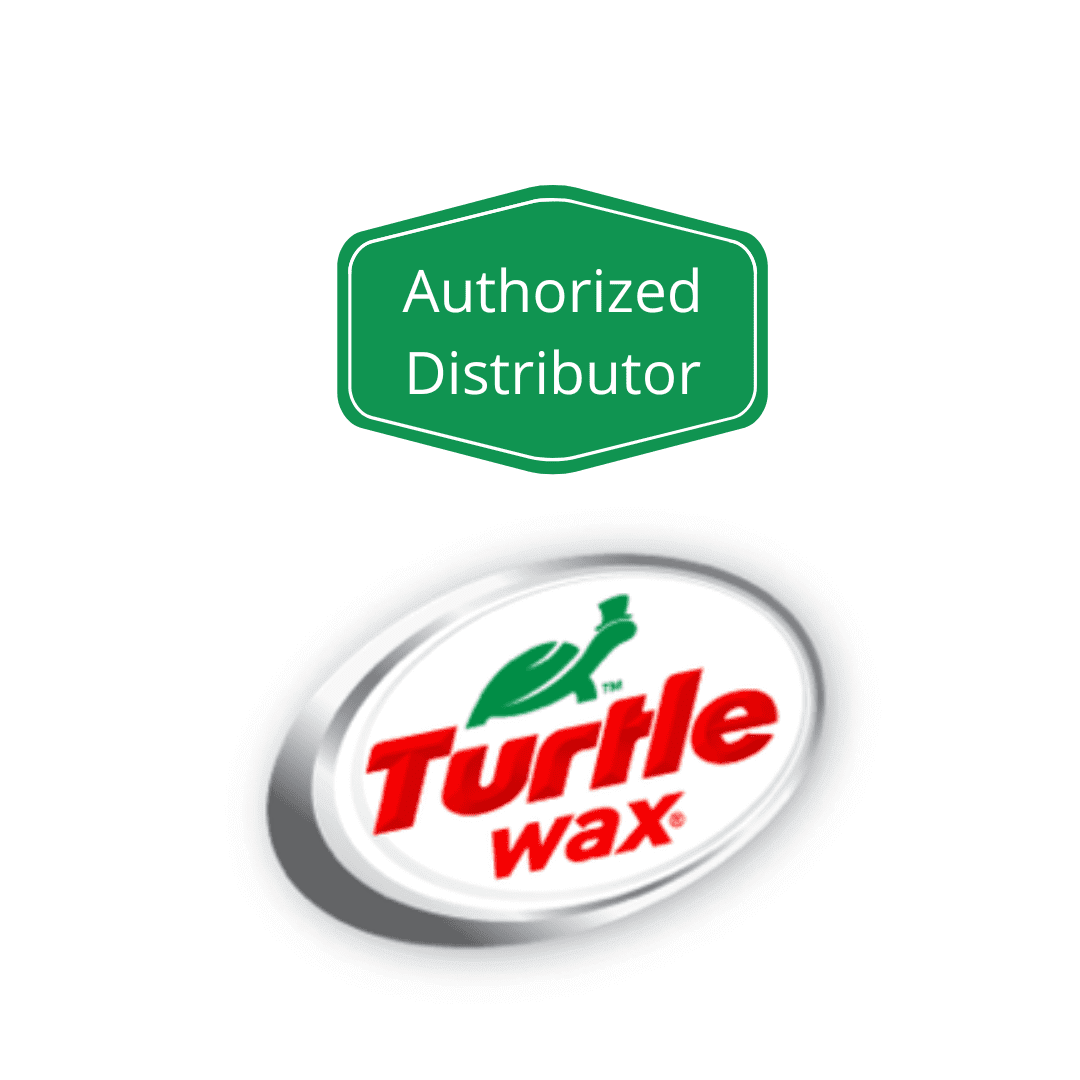 Enlarge photo
Turtle Wax Headlight Lens Restorer Polish Kit
Tax included.
Shipping
calculated at checkout.
Barcode: 074660002407
Product Type: Simple
SKU: 50201
Tags: Car Polish, Polish, Remedial
Weight: 0.25 kg
Vendor: Turtle Wax
#1 selling Headlight Restoration kit! removes medium oxidation and seals headlights to prevent future yellowing to improve headlight performance.
Dramatically restores dull, yellowed headlights to like-new clarity
Improves lens appearance & visibility for safer driving
Superior results without using a power tool
After time and exposure to climate elements, automotive headlights' and taillights' clarity can be diminished due to sun damage, oxidation, and scratches. Cloudy, foggy and yellowed lenses can reduce headlamp function at night or during poor visibility conditions, which is especially dangerous during the Autumn/Winter season. The Turtle Wax Headlight Lens Restorer Kit contains the essential tools to perform your own headlight restoration DIY at home, without the need to invest in new headlight lenses.