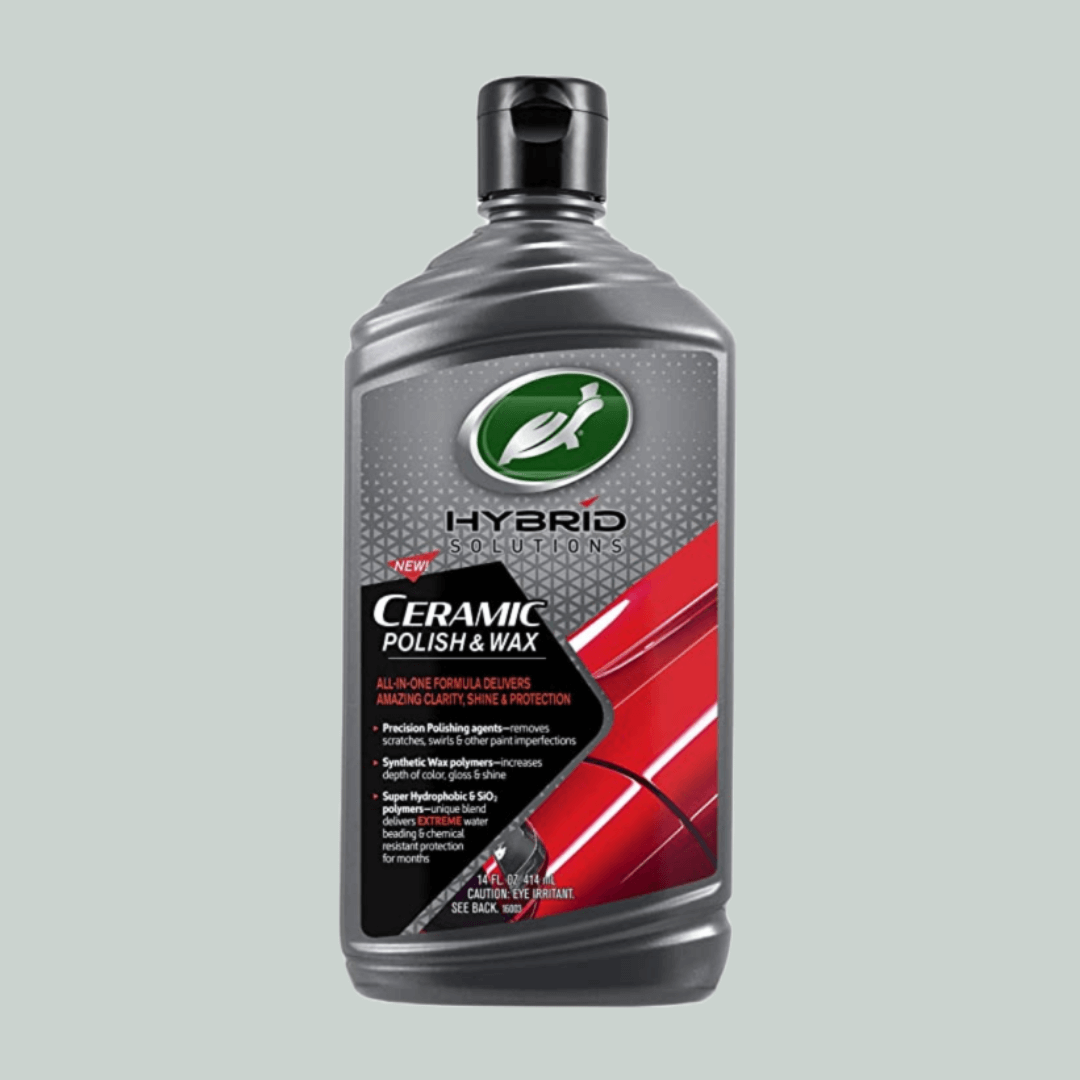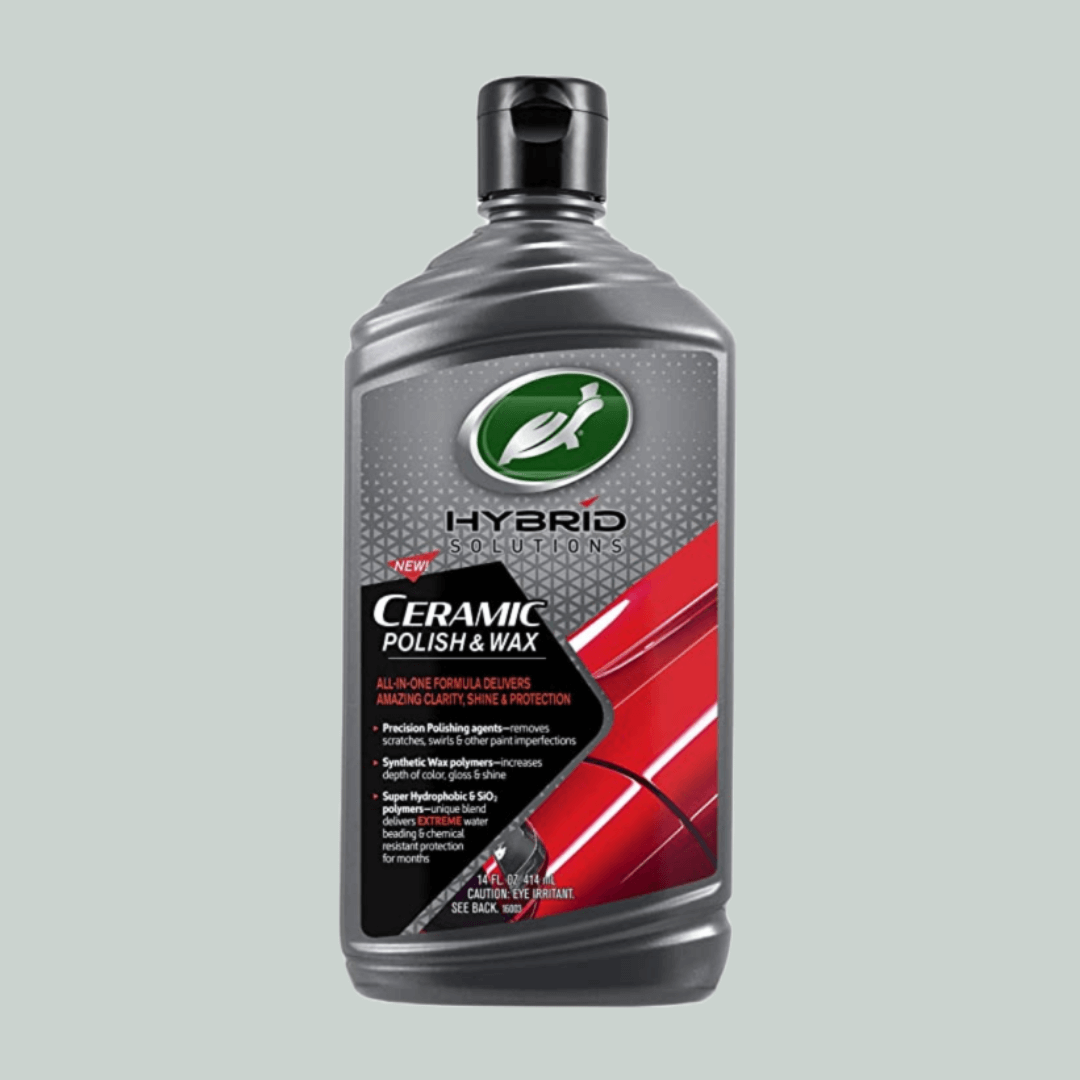 Enlarge photo
Turtle Wax Hybrid Solutions Ceramic Car Polish and Wax 414ml
Tax included.
Shipping
calculated at checkout.
Barcode: -
Product Type: Simple
SKU: 53412
Tags: Car Polish, Hybrid, Maintenance
Weight: 0.25 kg
Vendor: Turtle Wax
Featuring a powerful blend of traditional waxes, this ultra-premium ceramic car wax and polish is the total package for surface restoration and protection.
Use this professional-grade car scratch remover to repair cobwebbing, fine lines and swirls while leaving behind a layer of glossy, hydrophobic wax, all in one easy step. Restored to a beautiful, showroom fresh look, your car will to thank you for using this incredible auto polish.
All-in-one ceramic car wax and polish delivers the benefits of two ultra-premium products in a simple, one-step process for maximum efficiency
Precision platelet technology smooths light scratches, swirls and paint transfer to return your car to like-new condition
Formulated with hydrophobic, SiO2 polymers for intense water-beading action, chemical-resistance and a deep, cloud-reflecting shine
How to Use
Wash your car with a high-performance car wash solution, such as the Hybrid Solutions Ceramic Wash & Wax, to remove soils and residue from the surface of your vehicle. Rinse and dry thoroughly.
For best product performance, prep the surface of your vehicle using a clay bar to remove any remaining contaminants.
Wipe the surface clean of any clay bar residue before using this product.
Buff three to four dime-sized drops of car polish into painted surfaces with a sponge or foam applicator. Avoid gaps and unpainted surfaces.
When you have finished polishing, wipe product from all surfaces with a damp, microfiber cloth and dry to reveal your car's sparkling finish.
MACHINE APPLICATION
We recommend using an 8mm dual action flex buffer with a 5.5-inch pad to apply this product. Add four drops of Ceramic Polish and Wax to your cutting pad and use a low speed to smooth product onto each panel. Turn up RPMs and work up and down exterior surfaces to produce a slick, glossy finish.