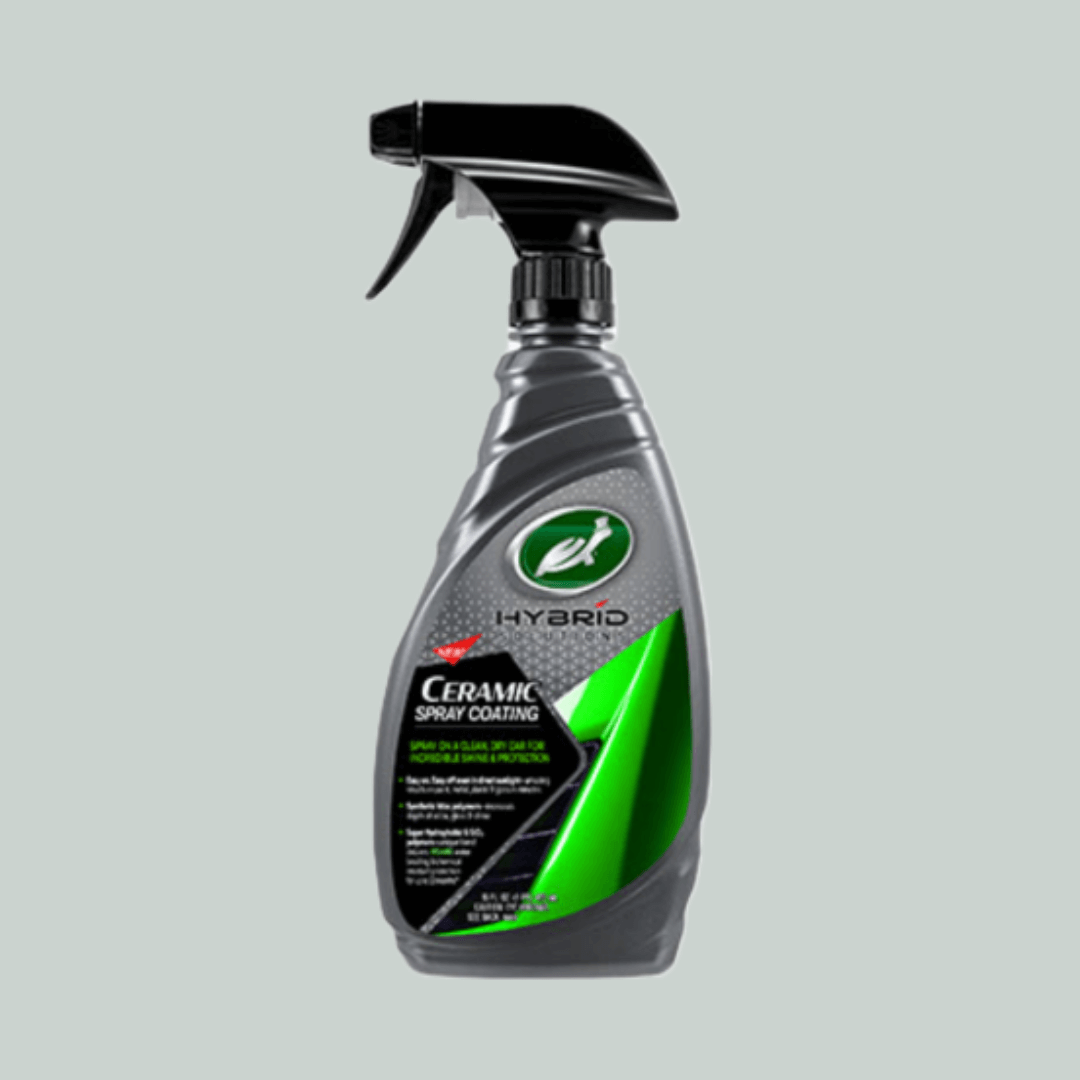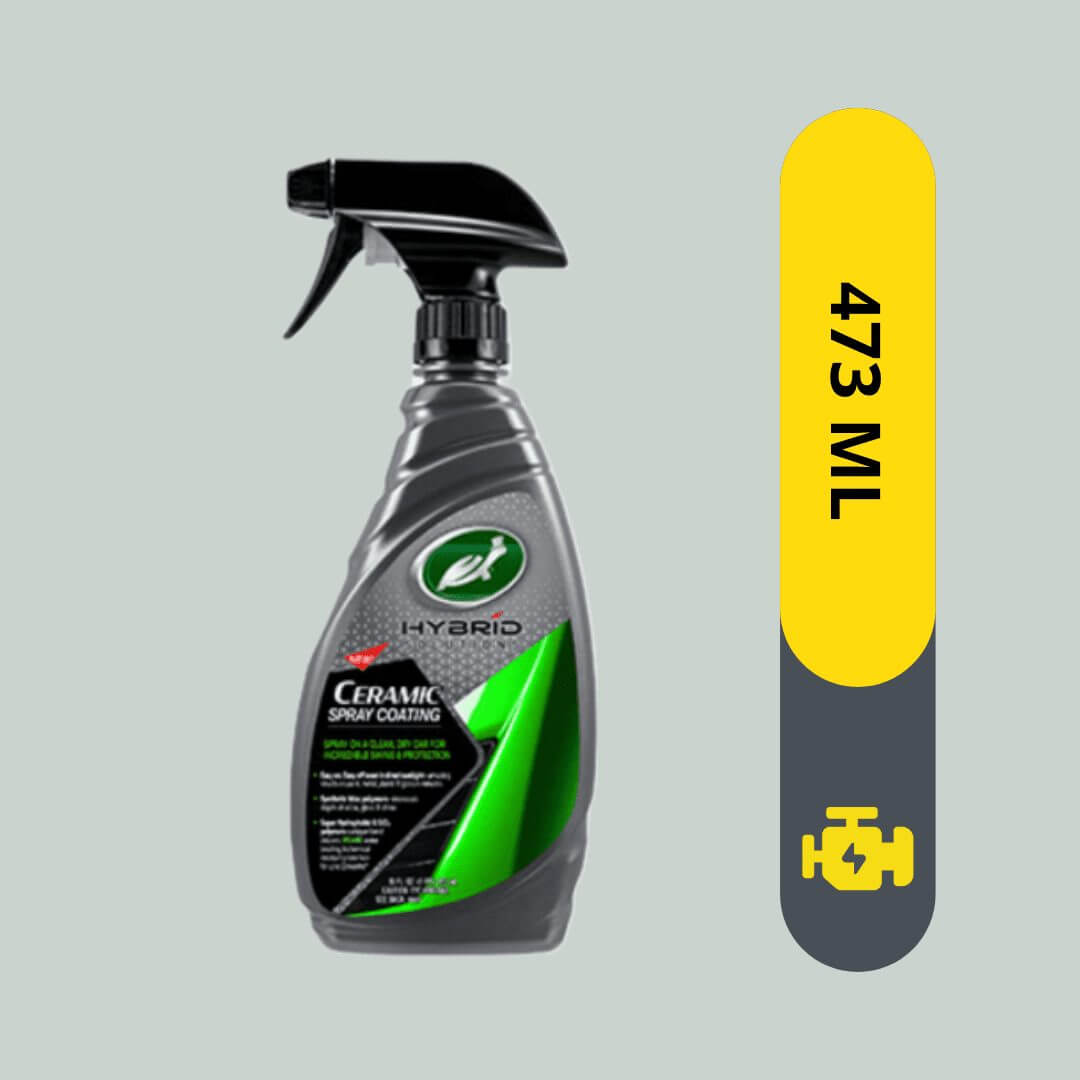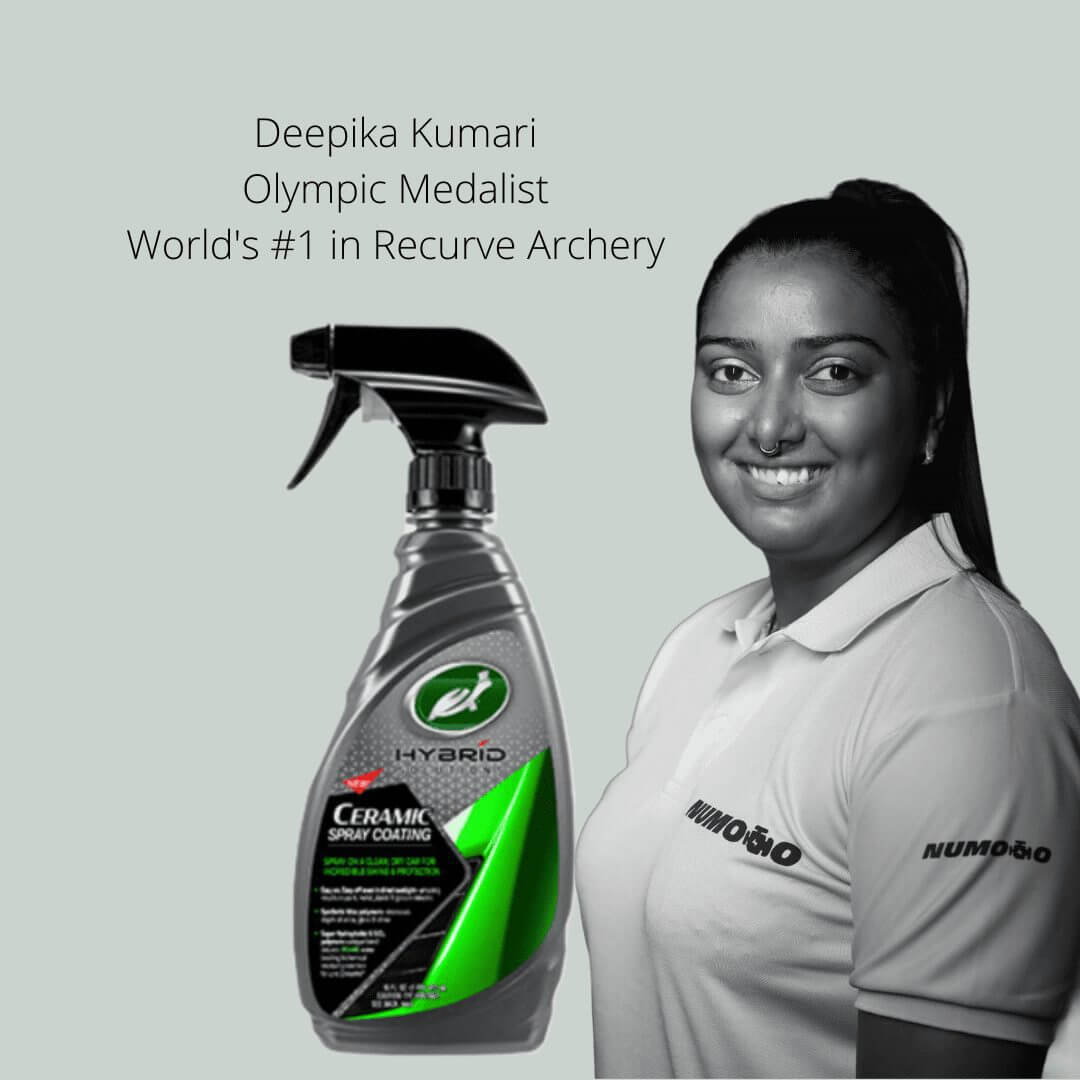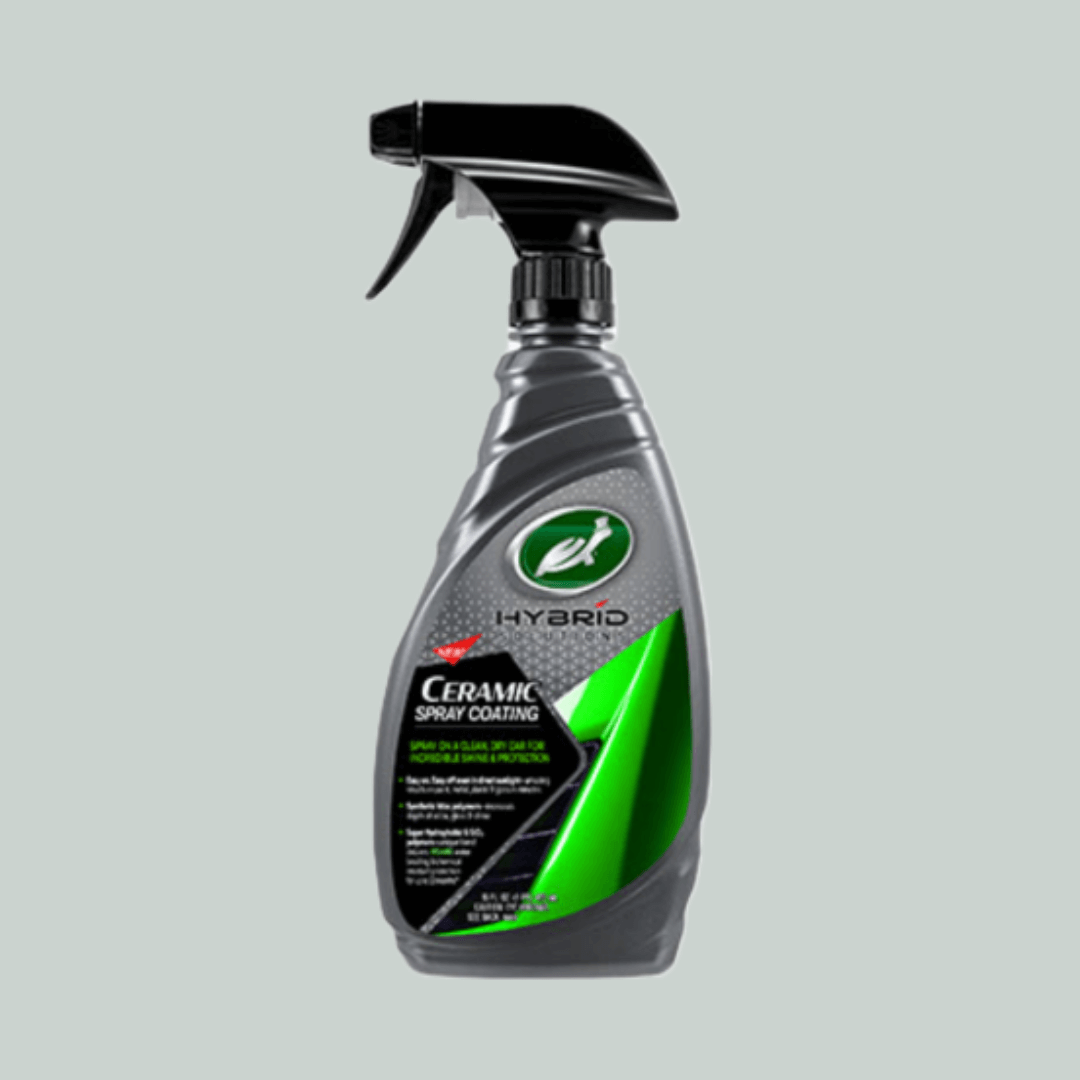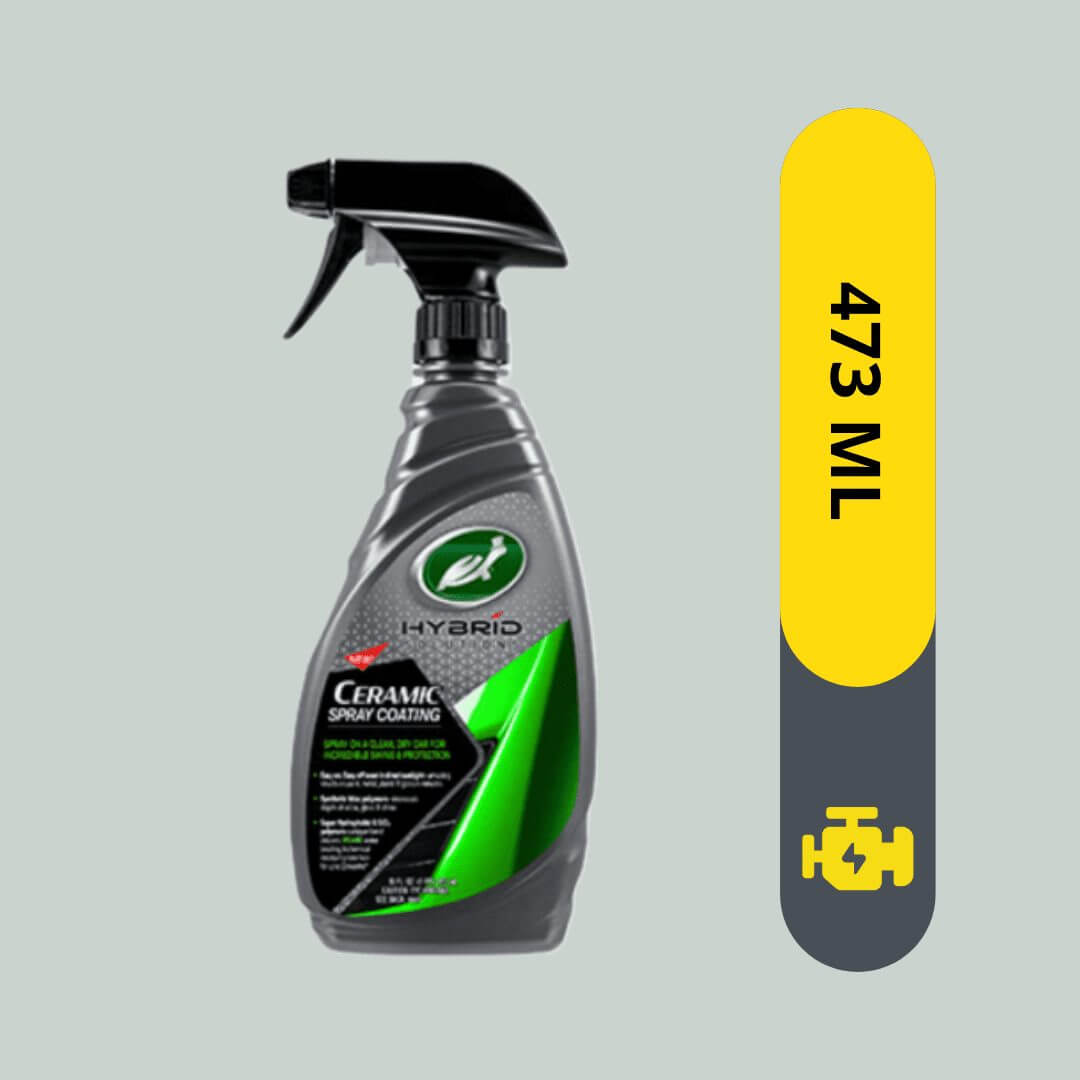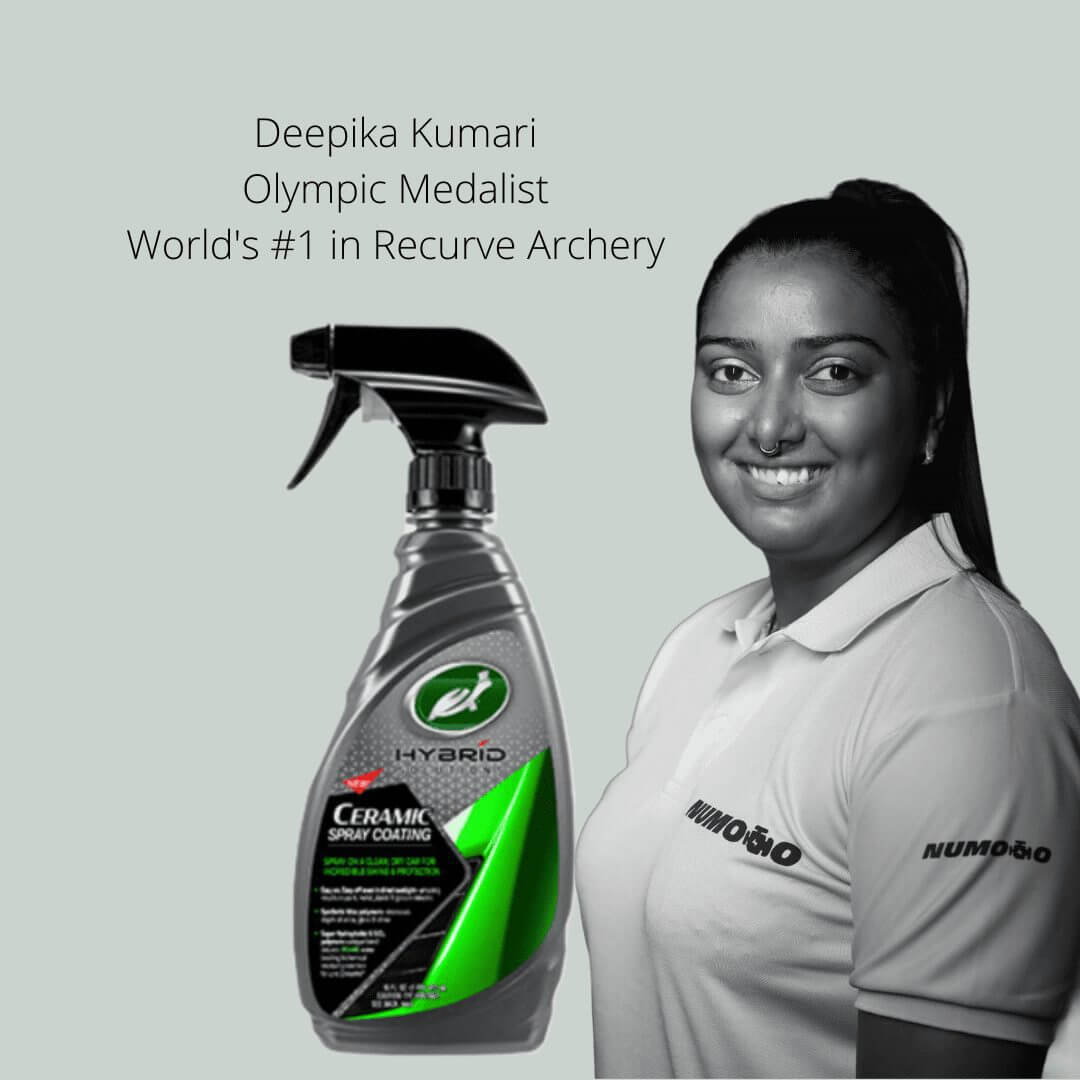 Enlarge photo
Turtle Wax Hybrid Solutions Ceramic Spray Coating Car Polish 473ml
Tax included.
Shipping
calculated at checkout.
Barcode: -
Product Type: Simple
SKU: 53409
Tags: Polish, Preventive
Weight: 0.25 kg
Vendor: Turtle Wax
The #1 selling Hybrid Solutions Ceramic Spray Coating is the finishing touch to a pro-level detailing job right in your driveway.
This spray ceramic car coating seals the finish of your car or truck with the incredible shine, water-beading hydrophobicity and the long-lasting protection of a ceramic car wax in an easy-to-use, spray on/wipe off application. Professional-quality results have never come easier.
It's an ideal way to protect the finish of your new car or to shine and protect your freshly washed and polished vehicle. It's the ultimate in car wax sprays!
Astounding shine and lasting protection for paint, metal, plastic and glass
Synthetic wax polymers increase your car's depth of color, gloss and shine
Super-hydrophobic, SIO2 formula delivers insane water beading and chemical resistance for up to one year
Sweet Mango Tropical fragrance refreshes the senses for an enjoyable at-home detailing experience
How to Use
Wash and dry the car
This product does not require surface prep before use; however, we recommend applying a clay bar to your finish to remove stains from the finish, such as those created by tar, bug residue or bird droppings, for the best product results.
Shake container and spray two mists of product in a 2' x 2' section.
Using a microfiber towel, wipe the spray coating into the finish.
Flip the cloth to a clean, dry side and buff to a mirror-like shine.
Move to the next 2' x 2' panel and repeat around the car.
For maximum protection and an even higher shine, allow Ceramic Spray Coating to cure for 24 hours before applying a second coating to your car exterior, repeating steps 2-6.