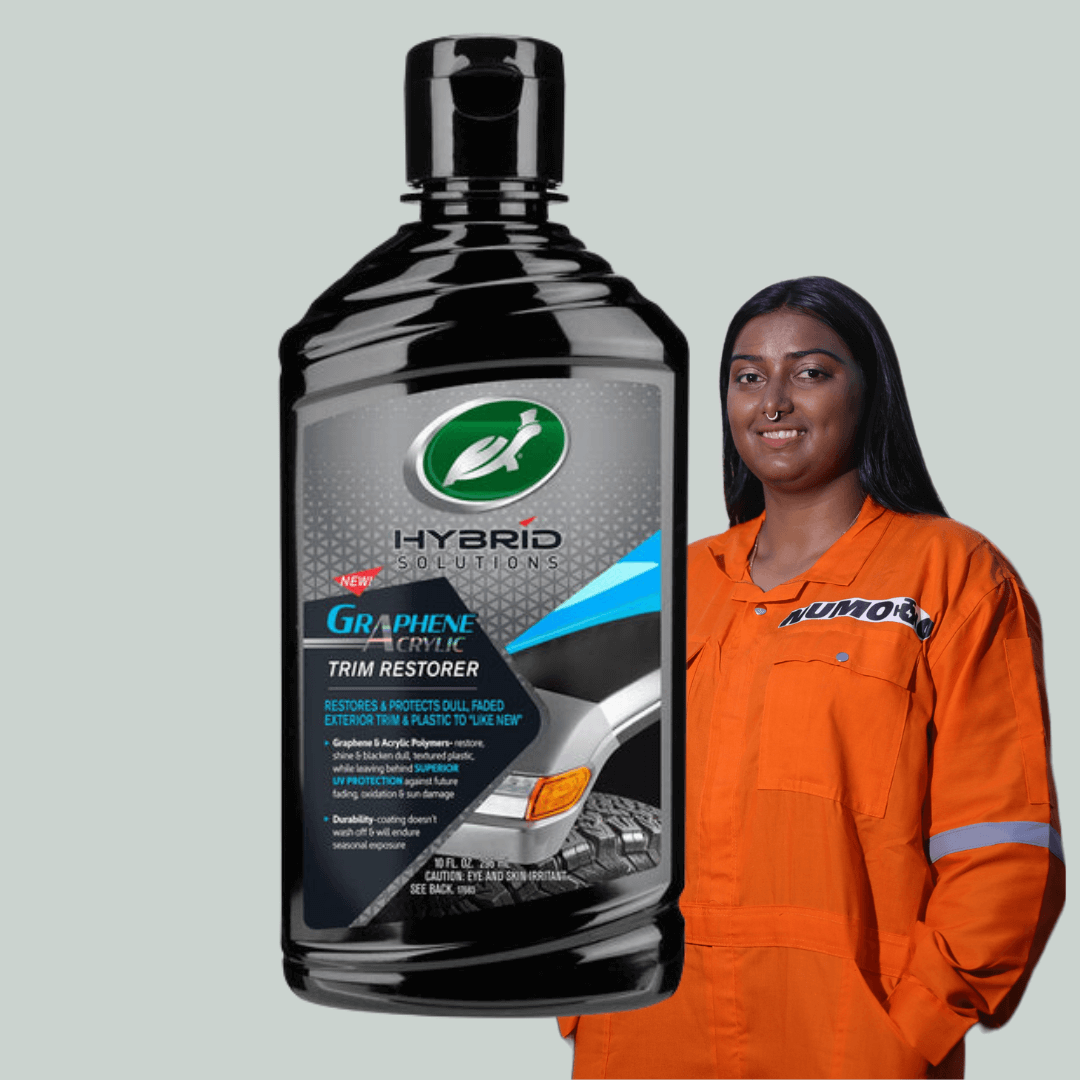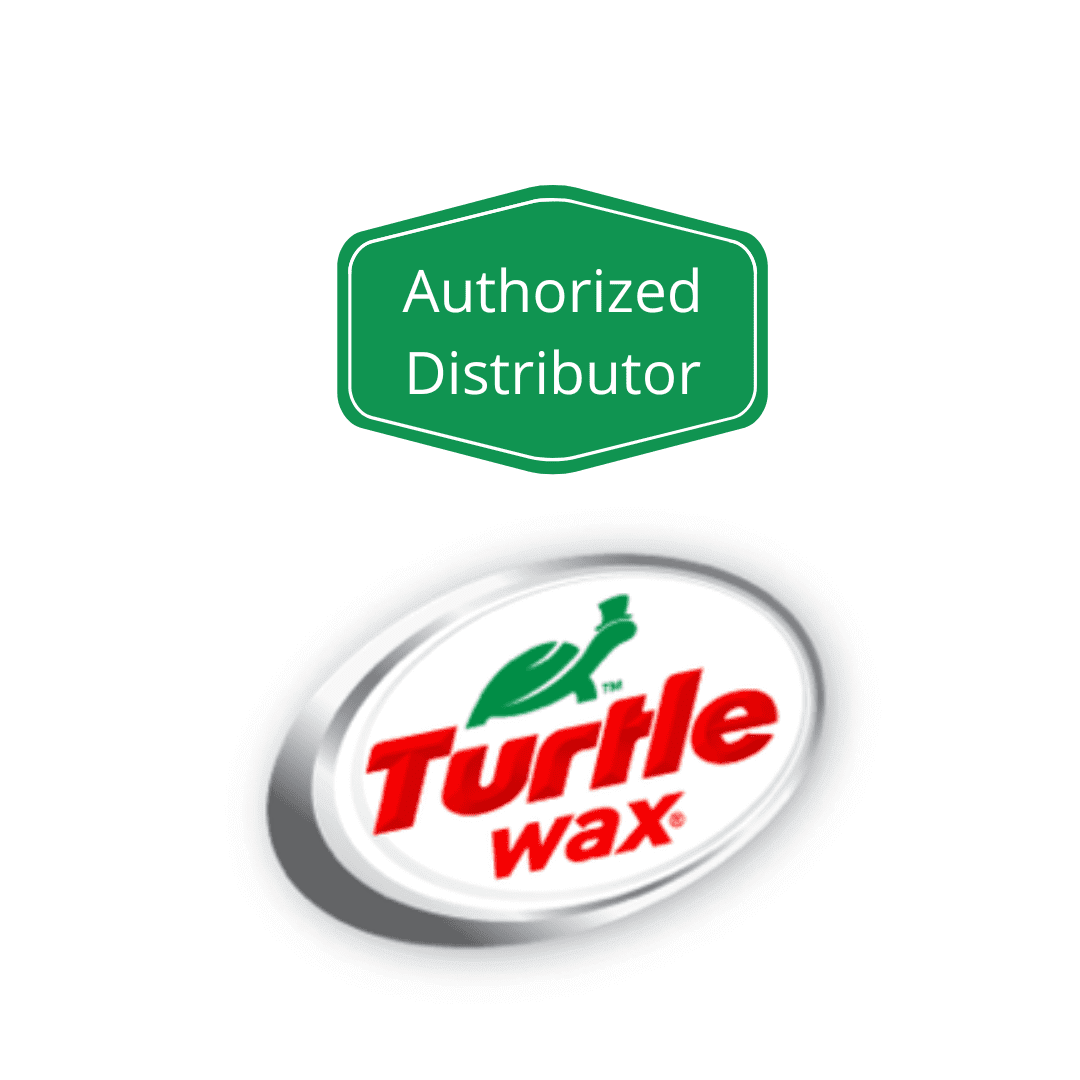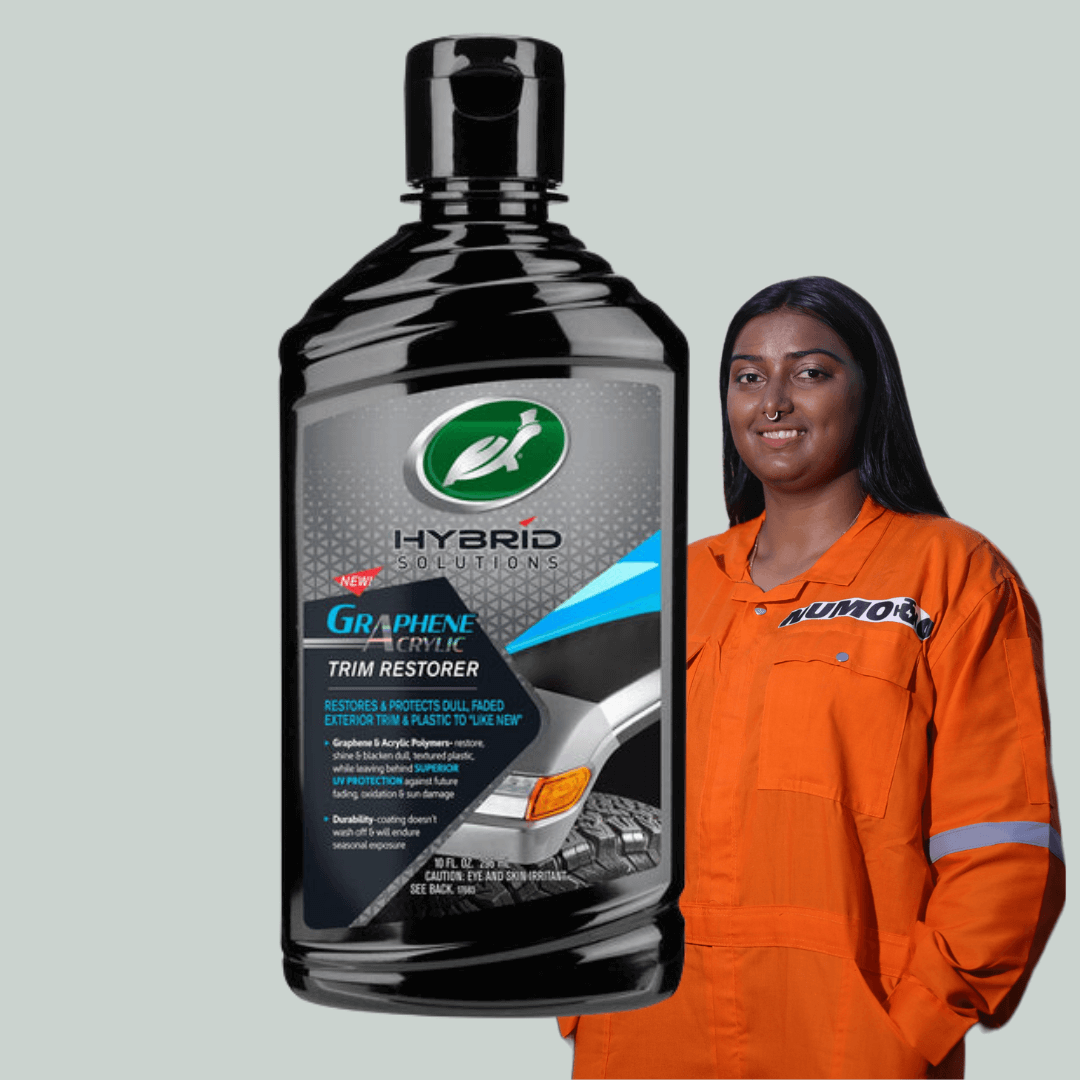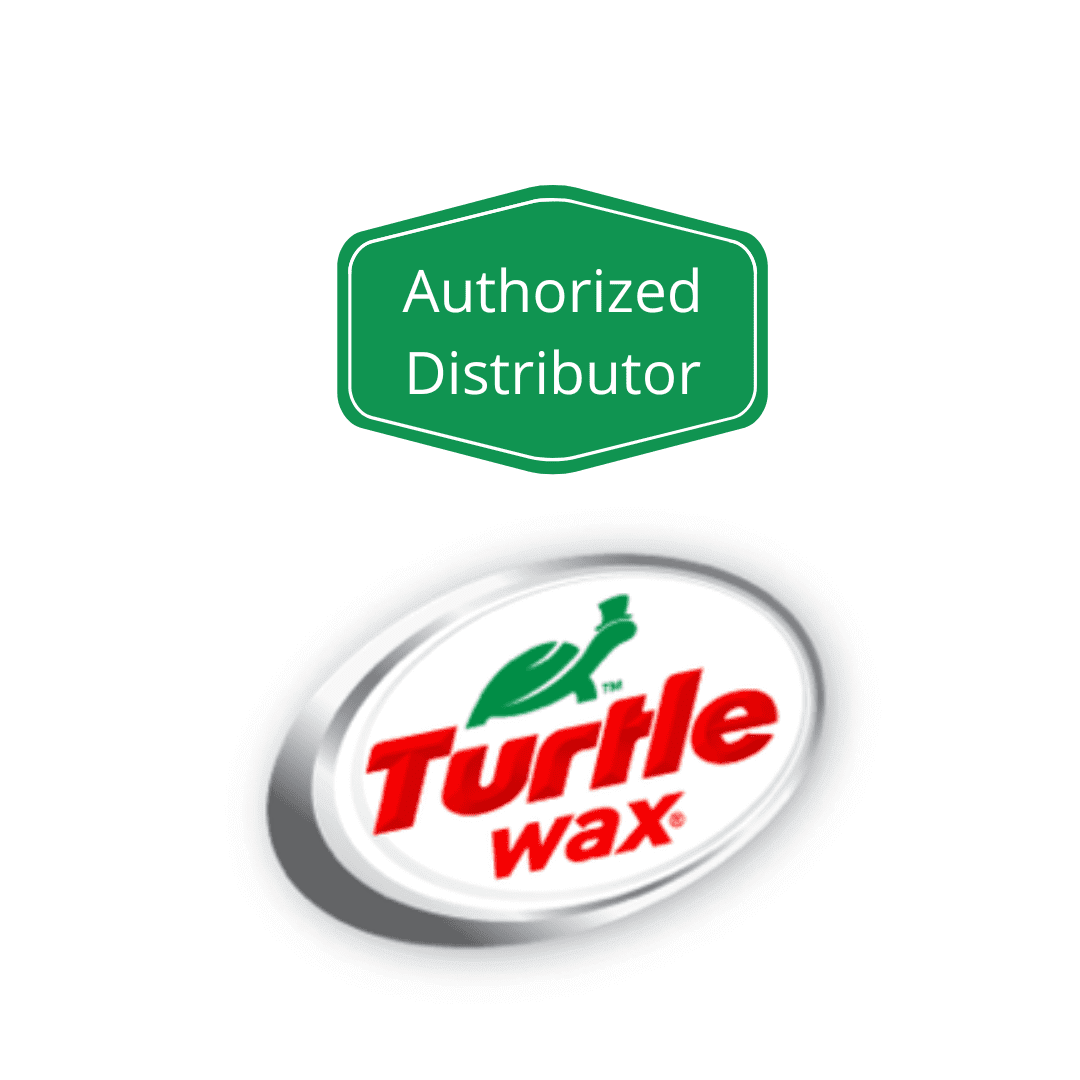 Enlarge photo
Turtle Wax Hybrid Solutions Graphene Acrylic Trim Restorer
Tax included.
Shipping
calculated at checkout.
Hybrid Solutions Graphene Acrylic Trim Restorer is an advanced formula that restores and protects dull, faded exterior trim and plastic. The combination of Graphene and Acrylic polymers shines and blackens dull textured plastic, giving superior UV protection. This durable coating doesn't wash off and will endure seasonal exposure. It is dry to the touch within minutes of applying. Graphene Acrylic Trim Restorer works just as well on protecting new trim and plastic from fading due to the elements, car washing and road salts.
Advanced formula combines graphene and acrylic polymers that penetrate the surface to restore dull, faded exterior trim and textured plastic to "like new" condition

Durable coating can withstand car washings, harsh seasonal conditions, road salts and more, maintaining a deep black appearance that lasts for months and months

Provides superior protection against damaging UV exposure from the sun, prevents future fading, and oxidation

Quick and easy application dries to the touch within minutes of application, providing immediate protection from dirt and grime, leaving nothing but rich black trim

For best results, apply to cool, dry and clean trim, avoiding application in direct sunlight.