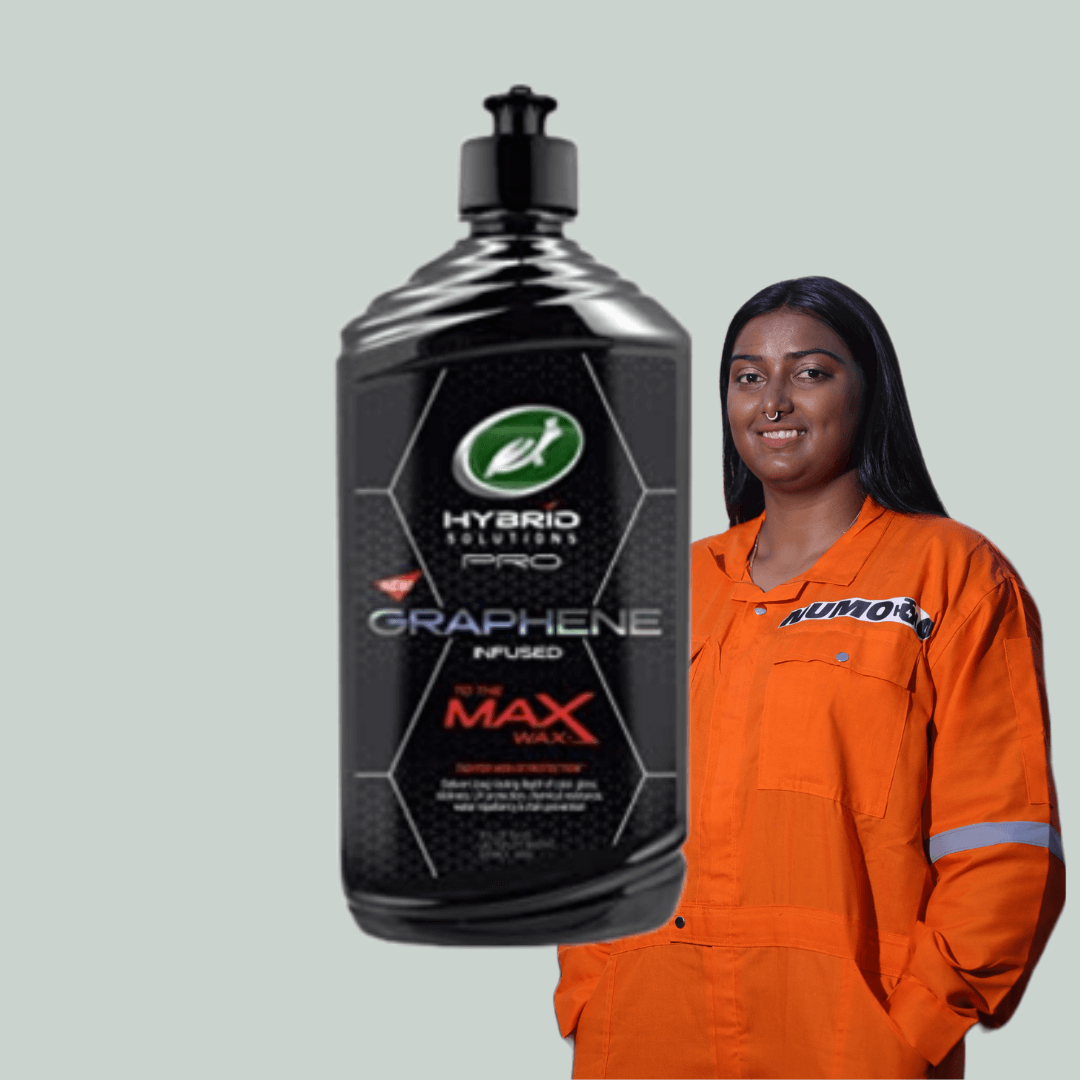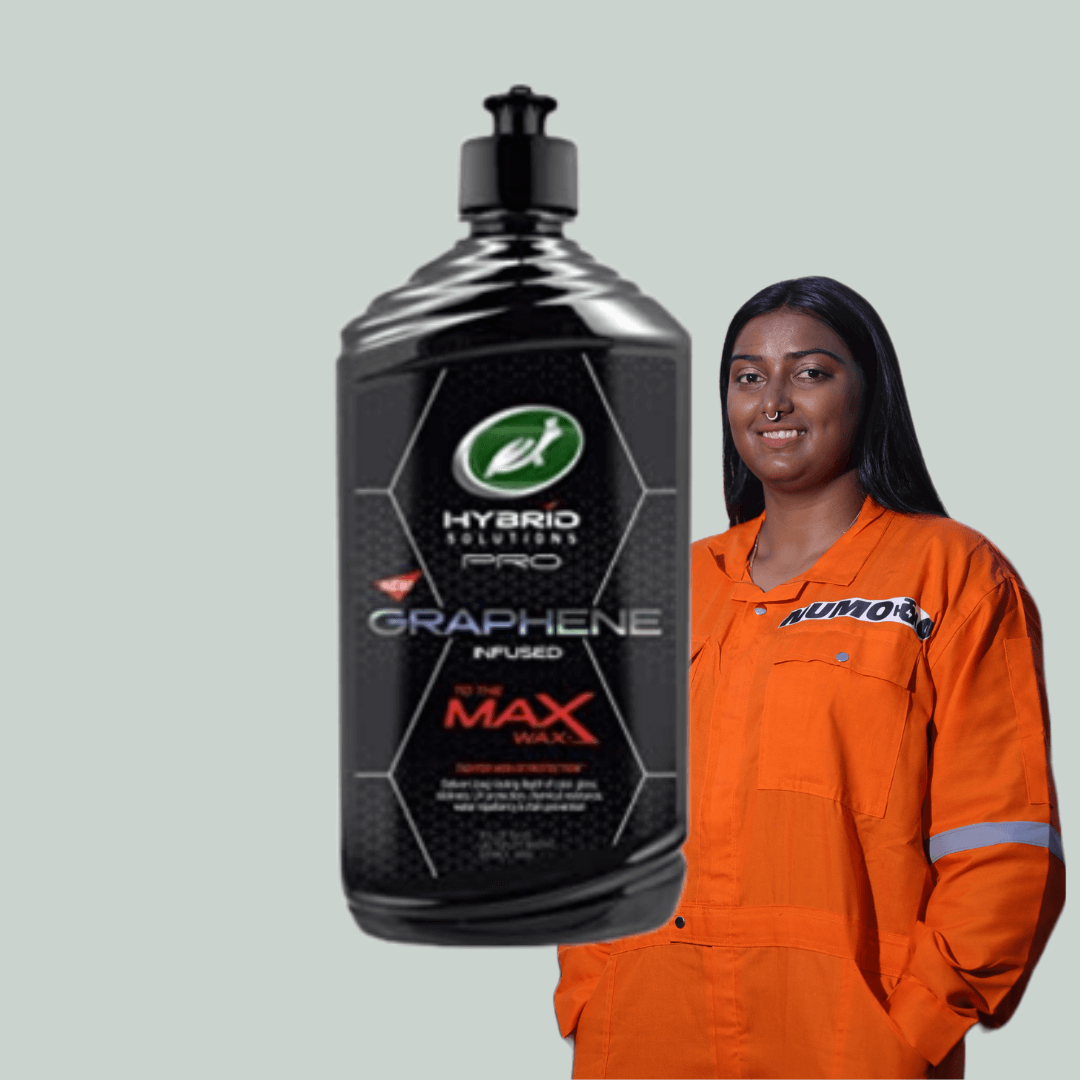 Enlarge photo
Turtle Wax Hybrid Solutions Pro to The MAX Wax
Tax included.
Shipping
calculated at checkout.
Barcode: 074660534793
Product Type: Simple
SKU: 53479
Tags: Car Polish, Hybrid, Maintenance
Weight: 0.5 kg
Vendor: Turtle Wax
Turtle Wax Hybrid Solutions Pro Graphene Infused Flex Wax is our most versatile spray that delivers an unmatched Tighter Web of Protection. Infused with Graphene, the lightest, thinnest, strongest substance known to man, that brings a professional level of durability, water repellency, insane gloss, and slickness, with long-lasting results. Flex Wax, named for its flexibility in use, can be applied as a protective coating after paint correction, as a topper coating over the wax application, a regular maintenance product after washing, or a standalone protective coating. When properly cured, enjoy unrivaled resistance against chemicals, elements, and UV rays even under the harshest of conditions, year-round. Safe for use on all exterior vehicle surfaces.